Savanna Leases 11,378-SF at 430 Park Avenue
---
---
The real estate private equity firm Savanna has leased 11,378 square feet at 430 Park Avenue.
Savanna will occupy part of the 12th floor in the 300,000-square-foot, 19-story Midtown office building. Gus Field, Kevin Daly and Clark Finney of Cushman & Wakefield represented the landlord, Midwood Management, in the transaction. Gordon Ogden of Byrnam Wood repped the tenant.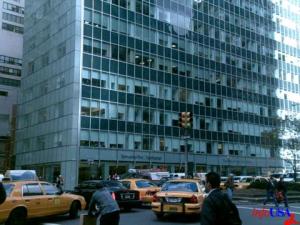 "Savanna is an exceptional addition to 430 Park Avenue," Mr. Field said in a prepared statement. "We welcome them to what we believe is the best building on Park Avenue for businesses of their size and profile – highly successful leaders in their industry."
John Usdan, the president of Midwood, said "we are thrilled to have Savanna join our tenant roster at 430 Park Avenue. We look forward to this being the beginning of a long and mutually beneficial relationship between our firms."
Boston Consulting Group is the anchor tenant in the building, which was completely renovated in 2002. The building made news earlier this year ownership decided to demolish a ground-floor Mercedes-Benz showroom designed by Frank Llyod Wright.