Jeff Sutton Sole Owner of 747 Madison Avenue Retail
---
---
Jeff Sutton is the buyer of SL Green's 33.3 percent stake in the retail co-op at 747 Madison Avenue, according to a New York Post report. The deal makes Mr. Sutton the sole owner of the space.
SL Green announced earlier this week it had agreed to sell its stake in the co-op in deal valuing the space at $160 million. In conjunction with the sale, the real estate investment trust agreed to make a $30 million preferred equity investment in the property.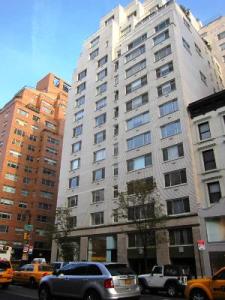 The 2,800-square-foot retail space at 747 Madison will be occupied by Givenchy, according to the Post report. The 15-year deal carried asking rent of approximately $1,700 per square foot.
SL Green previously announced it had reached a 15-year deal with a "major European fashion house," without naming the tenant.
"The lease signed at 747 Madison Avenue, coupled with the Alexander McQueen transaction at the property announced earlier this year, perfectly demonstrates the power of our partnership [with Jeff Sutton,]" said Andrew Mathias, president of SL Green, in the earlier statement.
Givenchy, owned by luxury conglomerate LVMH, will take space previously occupied by Valentino. The Italian designer agreed to take 20,000 square feet at 693 Fifth Avenue earlier this year.