Tourneau Signs 16,000-Square-Foot Lease at 663 Fifth Avenue
---
---
Tourneau has inked a 10-year, 16,000-square-foot relocation deal at 663 Fifth Avenue.
The luxury watchmaker will move its corporate headquarters from Cohen Brothers Realty Corporation's 3 East 54th Street to the entire 7th floor of the Ferragamo building.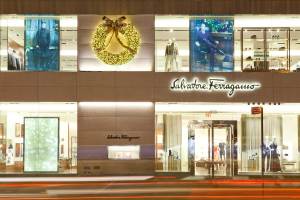 Jeffrey Peck, Daniel Horowitz and Brad Wolk of Studley represented the tenant in the transaction. Barry Zeller of Cushman & Wakefield represented the landlord, Sator Realty. The new HQ will be located close to Tourneau's TimeMachine store at 12 East 57th Street and a retail location at 510 Madison Avenue.
"The lease was expiring at 3 East 54th Street and they were in need of more space," Mr. Peck said. "Like many other tenants Tourneau was moving away from perimeter offices and looking for a more open landscape. They still required to be very close to the stores and to be able to walk to them very quickly. The rents within the geographic parameters were generally in the $70s and $80s per square foot. We were able to find a very special opportunity at lower rents and the space was already built from the vacating tenant."
He added that Tourneau will relocate at the start of next month.
The C&W office was closed for Veteran's Day and representatives could not be reached for comment.