Standing Tall: Douglas Durst and the New World Trade Center
---
---
The World Trade Center site has been closed off from lower Manhattan and the rest of the city for 12 long years. But by this time next year, the site will be fully reintegrated back into the streetscape, and New Yorkers will reclaim the Downtown they once knew. It's no coincidence that major developments at the World Trade Center site have accompanied Downtown's broader real estate rebirth: 1 World Trade Center is complete and officially the country's tallest building, and 4 World Trade Center is open, as is the underground concourse that passes underneath the site, to name a few. Meanwhile, a string of high-end retailers are slated for neighboring Brookfield Place, and rumors swirl that Westfield will bring an equally impressive roster to the World Trade Center. "We thought that Downtown's time had finally come again," Douglas Durst said last week about The Durst Organization's $100 million decision to join forces with the Port Authority of New York & New Jersey at 1 World Trade Center. When the fences come down, as Mr. Durst put it, he's confident that more tenants will have committed to join Condé Nast at his gleaming tower and that lower Manhattan will not only rival its past but outshine it. Mr. Durst spoke with The Commercial Observer about recent developments at the site and Downtown's rebirth, as well as the past, present and future of The Durst Organization and New York. 
The Council on Tall Buildings and Urban Habitat ruled that the mast atop 1 World Trade Center is a spire, officially making it the tallest building in the country, at 1,776 feet. What did that mean to you and the organization? 
We were always very confident that they would find that it is one structure and that the official height is 1,776 feet, but we're glad for the validation that it gave.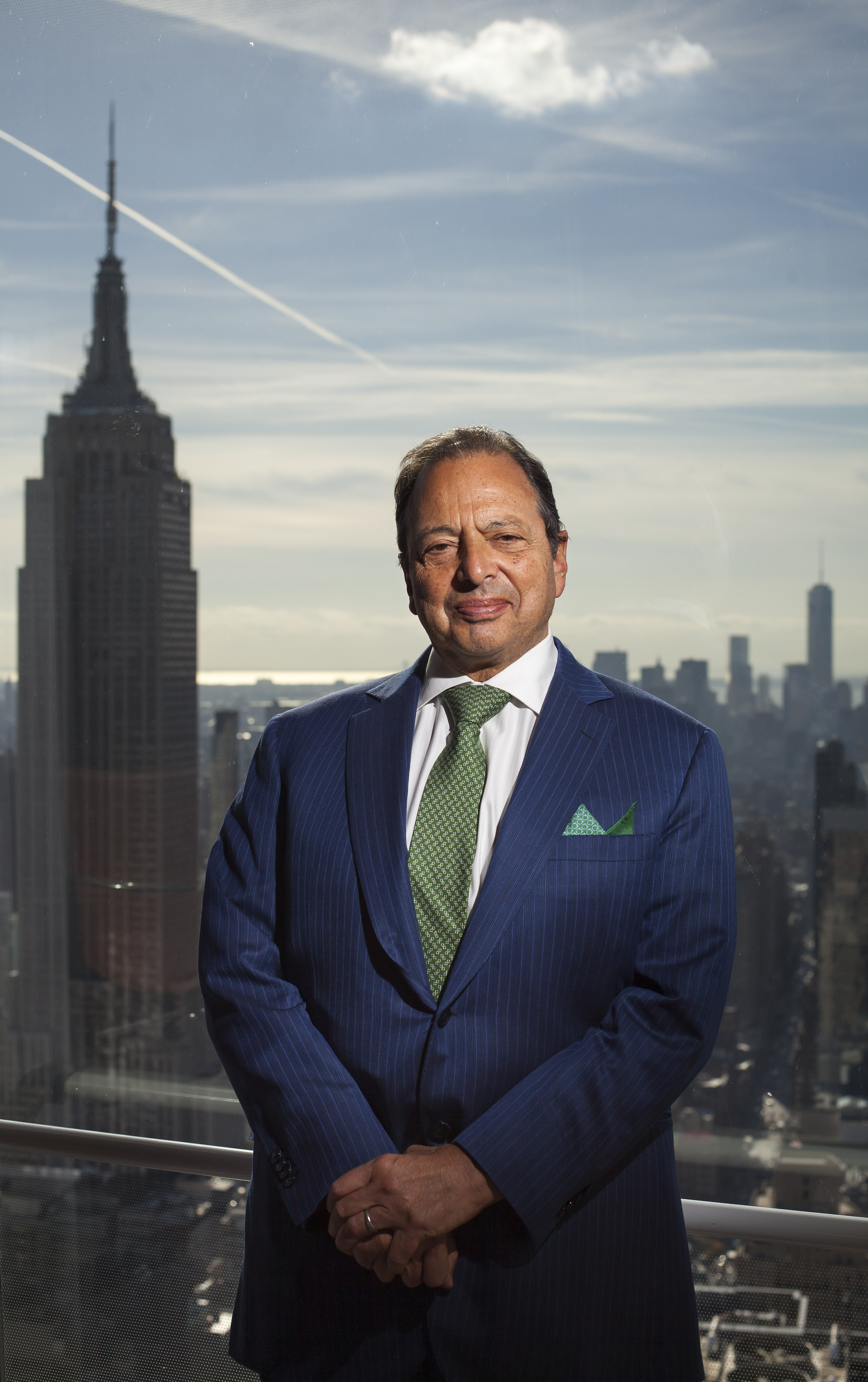 Why was the symbolic 1,776 feet important?
That was something that was decided—a political decision made to demonstrate our resilience—and we're thrilled that it was recognized as such by the council. 
The underground concourse at the site is open for the first time since 9/11. What's the significance?
That's completely Westfield, so we have really nothing to do with it. It's going to be great retail, but it may take a little while to get there. But they're planning on having events, and as an event space it's incredible.
What's the most exciting part of the process at 1 World Trade Center been?
Working with a superior organization like the Port Authority of New York & New Jersey is very exciting.
How important was Condé Nast's commitment, and which tenants will follow?
Everybody has referred to the Condé Nast deal as a game changer, and it really was. It really showed that 1 World Trade Center was an office building—it was an office building that someone besides the government would want to rent space in, and it showed that there was a tremendous vitality to Downtown Manhattan. So it was very exciting for everybody downtown that this actually happened. Every single competitor of ours was thrilled that this took place.   
We're already in discussions with a number of other tenants in the design business and its ancillary to Condé Nast. I'll have something to announce shortly.  
How has the completion of the tower and progress at the site impacted the rebirth of Downtown?
The tower is being completed at the same time that the site is being finished, the roads are being opened, 4 World Trade Center just opened, the fences around the site will be coming down shortly, and it will be just a completely different appearance.  
I believe we've seen a tremendous amount of activity downtown since Condé Nast signed the lease—Brookfield Place, on the east side, and, of course, GroupM and 3 World Trade Center—so there's tremendous activity taking place in the wake of the Condé Nast deal.
Do you view Brookfield Place as a competitor?
For some of our space, they certainly are a competitor, but [on] the upper floors of 1 World Trade Center, you really have to crane your neck down to see their building, so in the upper part of the building, there is no competitor. There is no comparable space to that.  
855 Avenue of the Americas
,
Brookfield Place
,
China Center
,
Conde Nast
,
Council on Tall Buildings and Urban Habitat
,
Douglas Durst
,
Durst Organization
,
General Services Administration
,
GroupM
,
Port Authority of New York & New Jersey
,
west 57th street
,
World Trade Center