Silicon Alley Welcomes iAcquire
---
---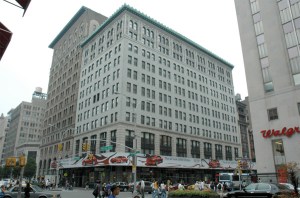 iAcquire will be leaving its office in the heart of Times Square to move to a 5,162-square-foot space in tech-heavy Midtown South.
The content marketing agency that specializes in marketing strategy, social media and search engine optimization will leave its office at 268 West 44th Street in favor of 304 Park Avenue South. The deal marks the relocation of its New York headquarters, which operates alongside it Phoenix, Arizona office, where the company launched in 2009.
"iAcquire was looking for a larger New York office that would convey its identity as a cutting-edge new media company. A location surrounded by like-minded firms in Midtown South was an unbeatable option," said Eric Thomas, senior vice president at Cresa New York, in a prepared statement. "iAcquire was also attracted to 304 Park Avenue South because its owners have a large office portfolio across the city, which could be tapped for more space as soon as needed."
Mr. Thomas represented iAcquire in the transaction. The landlord, SL Green Realty Corp., was represented by in-house broker and senior managing director Gary Rosen. 
"iAcquire is a growing agency and this new location accommodates our expanding headcount of top marketing talent," said co-chief executive officer Joe Griffin. "Plus, it's conveniently located at the heart of New York City commerce – Silicon Alley."
The 12-story, 215,000-square-foot building recently underwent lobby and elevator upgrades in an effort to appeal to creative and high-profile tenants. Space is limited with IMG Worldwide anchoring the building with a 72,080-square-foot lease. Prime retailers are also drawn to the building with Starbucks, H&R Block, and Bath & Body Works taking space along the ground floor.
The asking rent for iAcquire's deal was in the upper $60s per square foot. Retail space generally commands upward of $275 a square foot.