Loyalkaspar Relocates to 80 Broad Street
---
---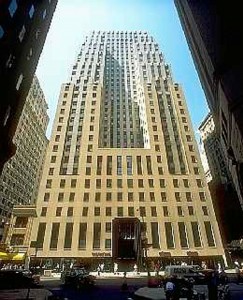 Loyalkaspar, a branding agency focused on the entertainment industry, is moving its office to the Financial District, the Commercial Observer has learned.
The agency will pack up its office at 13 Crosby Street in Soho and relocate to Savanna's 80 Broad Street. The new space will span 15,170 square feet across the entire eighth floor. 

A spokesperson for Loyalkaspar said company officials were attracted to the building because of the ability to have a full floor presence and the high ceilings, polished concrete floors, and exposed ceilings and ductwork.
Hal Stein, Adam Leshowitz and Todd Stracci of Newmark Grubb Knight Frank represented Savanna in the deal. Owen Hanes and Marc Nevins of Cushman & Wakefield represented the tenant.
The deal was set for 10 years.
The shadow of Hurricane Sandy still hangs over some areas of the Financial District, but some landlords, especially Savanna, were quick to rebound from the storm.  A number of buildings in its portfolio – including 100 Wall Street, 2 Rector Street, and 80 Broad Street – have even seen leasing activity pick up since the storm washed away.
"Savanna relocated all critical building systems, including electric switchgear, above the ground floor to protect against a future storm," said a spokesperson from Savanna, referring to 80 Broad Street.  "In fact, since Sandy, activity has picked up substantially partially due to the fact that the Downtown market is strengthening and partially due to the fact that 80 Broad is more competitive Downtown post-Sandy because not every building Downtown has taken the initiative to relocate critical systems above grade."
Approximately 60,000 square feet remain available in the building.