Tech Village and Challenge to Disrupt This Year's NYC Real Estate Expo
---
---
When an expected 3,500 real estate professionals file into the New York Hilton in Midtown for this year's Oct. 8 NYC Real Estate Expo, they'll find a new Tech Village that will feature 12 of the most innovative real estate technology companies around, from startups to established brands. They will remain clustered in the middle of the exhibition floor all day long.
Among the participating companies will be Honest Buildings, a New York-based startup that connects people in the trade industry with property managers and building owners, and AppStar Media, a platform that provides real estate agents with personally branded apps that their clients can download.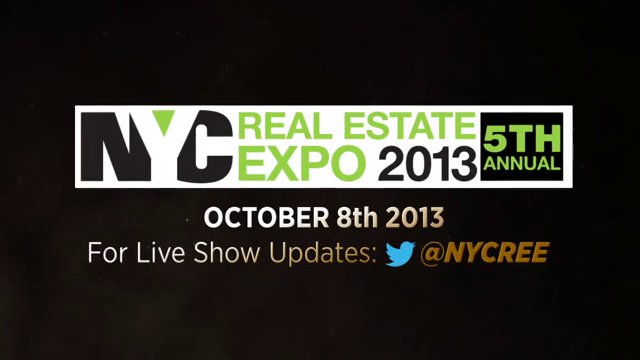 "These companies are among those that are going to have the biggest impact in the industry, really shake things up because of their use of innovation, technology and their product," Steve Hopkins, NYCREE program director and business development manager of The New York Real Estate Journal, said.
In the designated Technology Breakout Room, companies will present products and services in 15-minute "Ted-style talks." There will also be a panel titled "Technology: How Disruptive Ideas are Revolutionizing the Industry and What the Future Holds" in which industry thought leaders will discuss the disruptive ideas storming the real estate industry, changing the way people buy, sell and invest in real estate.
"If you're an investor or a landlord considering a green product, for example, that saves electricity, it's going to change the whole way people do things," Stanley Hurwitz, an NYCREE representative, said. "They'd make things run smoother and save you money."
Convention-goers can also expect a new Tech Challenge NYC from 3 p.m. to 5 p.m. in the form of an industry-themed game show called "Disrupt NYCREE" during which five companies will try to prove why they'll be the most game-changing tech company in the NYC real estate market this year. It will be hosted by Cathy Hobbs.
Of course, those in the industry know that "disruptive" is a good thing, referring to advances that will transform the real estate industry as we know it.
"Real estate is really always behind the curve when it comes to technology," Mr. Hopkins said. "Technology is smashing business models in every other industry we see, the entertainment, music and movie industries, so now we're finally going to see a complete disruption in how we buy and sell real estate. What that looks like we don't know yet, but bringing these thought leaders together with all the major players in real estate will help drive the direction in which tech is bringing the industry.
Judges for the Tech Challenge NYC will include Teke Wiggin, technology reporter at Inman News, New York Post commercial real estate columnist Lois Weiss and Anthony Lolli, founder and CEO of Rapid Realty.
"In the tech world, these companies tend to hover among themselves and go to events together," Mr. Hopkins said. "I want to see these great ideas being put into the hands of the decision-makers in the real estate industry so we can see a real impact."
Anthony Lolli
,
AppStar Media
,
Cathy Hobbs
,
Honest Buildings
,
Inman News
,
Lois Weiss
,
New York Real Estate Journal
,
NYC Real Estate Expo
,
Rapid Realty
,
Stanley Hurwitz
,
Steve Hopkins
,
Tech Challenge NYC
,
Tech Village
,
Teke Wiggin