Jacobs Engineering Sublets, Expands at Two Penn Plaza
---
---
Jacobs Engineering Group has signed a 12,200-square-foot sublease on the fourth floor at Vornado's Two Penn Plaza, The Commercial Observer has learned. Asking rent was $35 per square foot.
Rosenberg, Neuwirth & Kuchner, an accounting firm, had previously occupied the space on a sublease from Forest Electric. The firm was recently acquired by Marks Paneth & Shron and relocated to 685 Third Avenue. In turn, MP&S sublet the space to Jacobs when the engineering firm was looking to expand its presence in the building.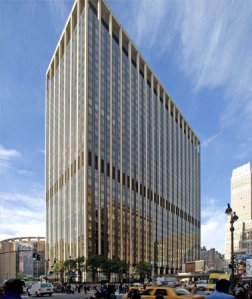 "It was relatively painless," said Ted Rotante, executive managing director at Colliers International, who represented MP&S. "We barely had the space on the market."
The sublease deal will expire in January 2016 when Forest Electric's lease terminates. It is too soon to determine if any of the floor's current or past tenants will aim to remain in the space, according Mr. Rotante, though he speculated that Vornado may want to sign a tenant to a full-floor lease.
Jacobs Engineering had previously occupied space on the building's sixth floor and was intent on expanding within the building. The firm will now occupy its original space as well as the sublet space on the fourth floor.
As previously reported by The Commercial Observer, Forest Electric sublet 11,000 square feet to iLevel Solutions on the fourth floor at 2 Penn Plaza earlier this year. The 29-story property boasts a number of media tenants including MSG Network and radio stations WABC, WEPN, WRXP and WPLJ.
Cushman & Wakefield's Michael Burlant represented Jacobs Engineering in the deal.
685 Third Avenue
,
Colliers International
,
Cushman & Wakefield
,
Forest Electric
,
Jacobs Engineering Group
,
Marks Paneth & Shron
,
Michael Burlant
,
MSG Network
,
Rosenberg Neuwirth & Kuchner
,
Ted Rotante
,
Two Penn Plaza
,
WABC
,
WEPN
,
WRXP