Wonder Works Construction Relocates to 894 Sixth Avenue
---
---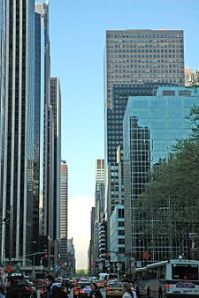 The New York-based development and construction firm Wonder Works Construction will be leaving its offices in Flatiron to move to Herald Square.
The firm currently houses its main office in a 5,000-square-foot office on the fourth floor of  18 West 21st Street, but will move out in favor of a larger 8,000-square-foot suite at Sol Goldman Investments' 894 Sixth Avenue.
Founded by Joseph Klaynberg, Wonder Works Construction has an extensive portfolio across commercial, residential, and educational properties including the Ice House at 27 North Moore Street in Tribeca and the decadent lobbies in 18 West 86th Street and 440 East 79th Street.
"The space has forty windows, 270 degrees of views of Herald Square, Times Square, all the way up to Central Park on Sixth Avenue," said Christopher Okada, president of Okada & Company and a broker on the deal. "It is located at the mouth of Midtown South–31st and 32nd Street–the soon to be hottest neighborhood, NoMad, Penn Plaza, and East Chelsea."
"[The] Durst [Organization] is building a massive building across the street," added Mr. Okada, referring to 855 Avenue of the Americas. The lot was initially slated to become a 335,000-square-foot building, but financial hardship pushed the owners to sell the note to the Durst Organization in 2010 for $131 million.
The old plans were pushed aside as Durst brought in a new team to design a greener building. The new environmentally friendly project is a mixed-use 560,000-square-foot building that consists of a residential tower and a commercial base. The commercial base will include 114,000 square feet of office space and 56,000 of retail space.
Mr. Okada and Danny Figotin represented Wonder Works Construction. Sol Goldman Investments' manager of commercial leasing, Brett Weinblatt, represented the landlord.