Midtown South Rents Fall for First Time in Two Years
---
---
After two years of consecutive increases, rents in Midtown South dropped during the first quarter of 2013, according to CompStak's effective rent report for the Manhattan office market, provided exclusively to The Commercial Observer.
Effective rent, which includes landlord concessions, in Midtown South fell during the first quarter to $44.62 from $46.44 in the fourth quarter of 2012, a decrease of nearly 4 percent. Starting rent fell from $49.47 to $47.14 during the same period.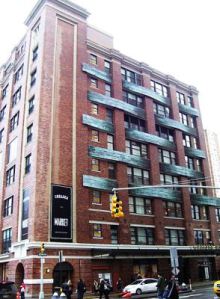 Despite the decrease in effective rent in Midtown South, it is too early to determine whether the Midtown South submarket's run is coming to end, according to the report. "Over 70 percent of the leases signed in the market were new leases—the sign of a vibrant market," the report noted.
As expected, tech dominated leasing in Midtown South during the first quarter, with the most significant deals being Shutterstock's 80,000-square-foot relocation to the Empire State Building and Google's expansion at Chelsea Market.
Midtown South's performance was indicative of the entire Manhattan market, where effective rent fell across the board, with the notable exception of Midtown Class B.
The Downtown submarket experienced a slight decrease, with effective rents falling from $34.64 to $33.81 from the fourth quarter of last year. However, CompStak predicts future increases as the submarket remains an affordable alternative to Midtown and Midtown South, encouraging tech and media tenants to relocate from those markets.
Major leases Downtown during the first quarter included HarperCollins' 180,748-square-foot lease at 195 Broadway and WeWork's 120,250-square-foot lease at 222 Broadway.