Blue Mountain Capital Renews at 280 Park Avenue
---
---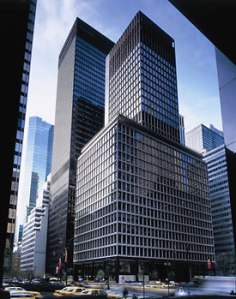 Blue Mountain Capital has extended its lease and will expand at 280 Park Avenue.
The firm had previously occupied a 22,250-square-foot office on the fifth floor of the building where it has been located since 2007. It will relocate to the 12th floor of the building where employees will spread out across the entirety of a 49,541-square-foot floor plate.
"We certainly toured other buildings," said AJ Camhi, a vice president of RFR Realty. "But at the end of the day, Blue Mountain Capital decided to stay at 280 Park Avenue because of the address, their desire to be on Park Avenue, and, most importantly, the ability to be on one floor."
Mr. Camhi worked alongside his colleague Brad Siderow in representing Blue Mountain Capital. The landlords, a venture between SL Green Realty Corp. and Vornado were represented by an exclusive leasing team from CBRE headed by Pete Turchin.
Blue Mountain Capital will take possession before the end of this year and they will build out the space to specifications from there.
The renewal comes in light of the recent London Whale Trade that cost JP Morgan's London branch $6.2 billion dollars in losses. A former executive, James Staley, announced earlier this year that he will be leaving JP Morgan in favor of Blue Mountain Capital Management, one of the hedge funds that profited by going against JP Morgan in the trade.
Mr. Staley's addition comes in a sweep of others as the firm is in expansion mode.
"Blue Mountain Capital has been rapidly hiring new employees and their assets under management continue to grow," said Mr. Camhi. "As a result, they needed more efficient space."