TGI Friday's Relocates in Times Square
---
---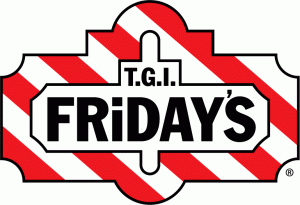 TGI Friday's will be relocating its Times Square restaurant.
The popular chain restaurant will be moving to a 10,872-square-foot space at 147-149 West 46th Street from its current outpost less than a block away on the corner of Broadway and 46th Street, officials said.
"Their previous location at 1552 Broadway was sold and they were losing the corner of 46th and Broadway," said Brad Schwarz, a managing director at Lee & Associates. The restaurant had been located there for over a decade but new management had a different idea for the retail location.
Jeff Sutton and SL Green formed a partnership to purchase the building for a whopping $136.5 million dollars, coming out to about $9,100 per square foot, the Commercial Observer reported. The building, in combination with leased space from the nearby building, will welcome a 30,000-square-foot Express location. The deal is expected to bring in upwards of $23 million a year and is similar to American Eagle's recent deal in the neighborhood. Mr. Sutton, having strong connections to household retail names, lured the teenage apparel company to a deal believed to be worth $20 million a year at 1515 Broadway.
The prices are reflective of the recent surge of asking rent in the neighborhood. The center of Times Square, known as the bow-tie, has seen rents topple $2,000 to $2,500 per square foot in recent years.
TGI Friday's, on the other hand, will move to another location. The new space isn't a substantial difference as the new restaurant is approximately the same size as the old one and is merely 120 feet away.
The landlord, SBP 46th Street LLC, did not have external brokerage representation. Mr. Schwarz represented the tenant in the transaction.