Wireless Digital Group Signs 3,600-Square-Foot Industry City Lease
---
---
The cell phone company Wireless Digital Group signed a five-year lease for 3,600 square feet at Brooklyn's 16-building, 40-acre Industry City compound.
Wireless Digital will be moving to Building 10 in the Sunset Park campus from Coney Island Avenue. Bruce Federman, director of real estate at Industry City Associates, represented the building.
"Wireless Digital was previously located in a nondescript location and wanted to have a more central location without having to pay Manhattan rents," Mr. Federman said in a prepared statement.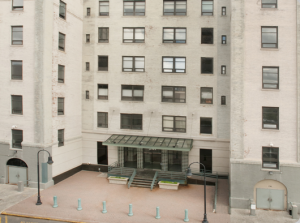 The company will use the space as its headquarters, filling it with executive, marketing and advertising offices. ""We were able to work hand-in-hand with the company on build-to-suit space that meets its specific requirements," Mr. Federman said.
The waterfront Sunset Park is enjoying a postmodern industrial renaissance, and Industry City is one property driving the comeback. Last month the social networking site Datemyschool.com and pet products designer Modko both inked deals at the complex."