Paramount Merchant Funding Grabs 3K More in Garment District
---
---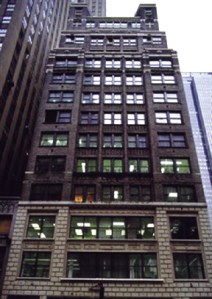 Paramount Merchant Funding has increased their presence in New York.
The capital funding services firm will be taking an additional 3,037 square feet at the Kaufman Organization-owned 242 West 36th Street. The firm had previously occupied 6,500 square feet in the building, bringing their total square footage to 9,537. The design of the new space will be an open floor plan with individual offices. 
"Paramount Merchant Funding is growing rapidly and was looking for additional space to support their growth," said Ian Norris, a broker at the Kaufman Organization. "We are pleased that the Kaufman Organization was able to help keep the firm at 242 West 36th Street and find them a new space that fits well with their expansion plans."
Paramount Merchant Funding provides funding options for new businesses in several industries, including healthcare, auto repair, and restaurants. They have assisted over 2,000 businesses within the past three years with small business loans, cash advances, and revenue advance funding among other capital funding services.
Mr. Norris represented the tenant. His colleague, Grant Greenspan, represented the landlord in the transaction. Paramount Merchant Funding will join notable tenants like Housing Partnership Development Corporation, Contemporary Conservation, Ltd., and Paul Michael's The Network.
The asking rent for the office was $33 per square foot and the lease was set for five years. Paramount Merchanting Funding has also extended their previous lease to be coterminous with the new one.