Taconic Investment Partners Closes Deal With Maserati at 619 West 54th Street
---
---
The elite Italian automaker Maserati is adding some va-va-voom to Hell's Kitchen with a 25,000-square-foot store on the ground floor of 619 West 54th Street, the 326,000-square-foot Art Deco building that Taconic Investment Partners bought last October for $110 million.
Maserati will sublease the floor-through space and renovate the showroom and exterior of the 83-year-old building at West 54th Street between 11th and 12th Avenues, which once served as Warner Brothers' movie lab. Lee & Associates represented the tenant.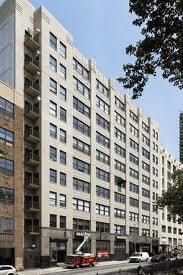 The store, slated to open this spring, will be Maserati's second in Manhattan. Unlike the showroom at 1 York Street in Tribeca, this location will feature the luxury automaker's first New York City service center, which will be accessible to vehicles via an entrance on West 55th Street. The property will also undergo significant retouching as it prepares to open.
"They're looking to put in all new glass storefronts where existing windows are now," said Peter Febo, head of asset management at Taconic. Mr. Febo said that Taconic will uplight the building from ground level, which will reveal previously obscured Art Deco limestone ornamentation on the facade.
Maserati will not be the only car dealership in a neighborhood sometimes called the Far West Side, a label Mr. Febo dislikes. "We don't see it as that far," he said. "It's not like 64th Street and West End Avenue where you have to walk several long avenues from the subway."
"The truth is it's an up and coming neighborhood," Mr. Febo said. "If you follow the West Side up Manhattan you see neighborhoods like Tribeca, the Meatpacking District and Chelsea transitioning from industrial to beautiful. Now, it's up to Hudson Yards, then this area."
Mr. Febo added that Taconic is looking to market 300 or 400 residential units in a building the company owns on West 52nd Street. He said that Maserati had no immediate plans for further expansion in Manhattan.