PM Pediatrics Inks Deal in Cobble Hill
---
---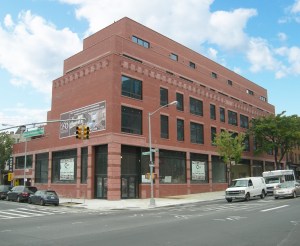 PM Pediatrics has inked a deal for a new location in Brooklyn, brokers told The Commercial Observer.
The doctor's office is known for being open every day including holidays and offering services after traditional work hours and weekends. The firm will take 6,055 square feet of ground floor retail space at 240 Atlantic Avenue in Cobble Hill.
"Driving factors in their decision included the fact that they leased a very high profile corner with tremendous visibility, on-site parking and a newly constructed building," said Timothy King, a broker and founder of CPEX, about the the motivation behind the deal. "Further, their business model lets them cater to the booming population of new families flocking to Downtown Brooklyn."
" A high percentage of the new residents are dual income families and having the ability to take your child to the pediatrician in the evening is a relief for moms and dads who would otherwise have to lose time from work to take their child to the doctor," he added.
Mr. King worked with a leasing team comprised of Ryan Condren, Kristina Triglia, and George Danut in representing the landlord. Jason Pennington and Brad Cohen of Ripco Real Estate represented PM Pediatrics in the transaction.
The lease was set for 10 years.
"Thousands of new residential apartments and condos are turning a business district into a vibrant 24/7 neighborhood," said Mr. King about the revitalization of the neighborhood.
CPEX's team has brokered several transactions in the area since the fall of 2008 including SUPRA, PetSmart, Wells Fargo and M.O.B. or Maimonides of Brooklyn.