SL Green, Chinese Government, Follow Hipsters to Williamsburg
---
---
First it was the hipsters.  Then it was China.  And now the city's largest office landlord, SL Green Realty Corp., is finally seeing promise in the residential development of Williamsburg, Brooklyn.
The real estate investment trust and commercial real estate giant announced this morning that it has agreed to purchase a newly completed, vacant residential building in the hip-turned-posh Brooklyn neighborhood — the company's first foray into Brooklyn's residential market.
Information in a prepared statement sent by the company suggests that the address is 250 Bedford Avenue, though it was not specified.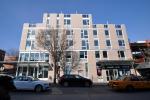 A company spokesperson, Rick Matthews of Rubenstein Communications, declined to comment or connect The Commercial Observer with SL Green executives.
The residential building, consisting of 72 newly-constructed apartment units and 12 townhouses, sits atop a commercial condominium that SL Green purchased in 2010 and includes an HSBC, Duane Reade and a 142-car parking garage.  The property is three blocks south of the L Train.
"SL Green's management is uniquely positioned to find opportunistic residential investments in New York City, as evidenced by this deal, that will give us the high returns associated with new construction without any construction risk," said Brett Herschenfeld, SVP at SL Green, in the prepared statement.
The young and artsy who made Williamsburg, Brooklyn hip can no longer afford its exorbitant rents, as more affluent residents move in, and major developers who may have missed a beat realize they had better get in while significant upside remains.
The latest data from residential brokerage MNS shows average two-bedroom rents in Williamsburg have reached $4,155.
Even China seems to have beaten SL Green to the punch.  In what was one of the largest development site transactions in the outer boroughs this year, the Chinese government has purchased a development site at 421 Kent Avenue in the southern section of Williamsburg for $54 million, The Commercial Observer has learned.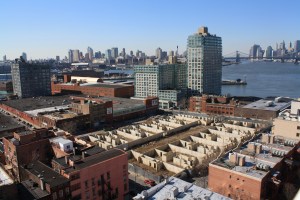 The Chinese have the right to build 216 residential units within a maximum buildable square footage of 400,000 square feet at the site, and the plans approved for the site include 12 separate buildings.
"The local buyers simply couldn't compete on this one," said Massey Knakal Chairman Bob Knakal, in a prepared statement, who handled the transaction with Mark Lively, a vice president of sales.
The studio, one- and two-bedroom units at 250 Bedford Avenue will offer condominium quality interior finishes, an attractive lobby, outdoor courtyard with cabanas, an entertainment lounge, gym and on-site parking.  The 1,850-square-foot townhouses feature three bedrooms, two baths, two half-baths, a ground-level garden area and rooftop terrace.
The building was developed under a program that provides tax abatements through 2027.
The transaction is expected to close in the first quarter 2013.
250 bedford avenue
,
421 Kent Avenue
,
Bob Knakal
,
brett herschenfeld
,
Brooklyn
,
china
,
Duane Reade
,
HSBC
,
mark lively
,
Massey Knakal Realty Services
,
rick matthews
,
rubenstein communications
,
SL Green Realty Corp.
,
Williamsburg