JVs Take Advantage of Rental Apartments: the Prize Asset for Ownership
---
---
Based on investment sales over the first nine months of the year, it looks like the No. 1 preferred asset is rental properties—especially in the metropolitan area. With record low vacancy rates—coupled with near-record high rents—local, national and international investors are seeking to own this asset class.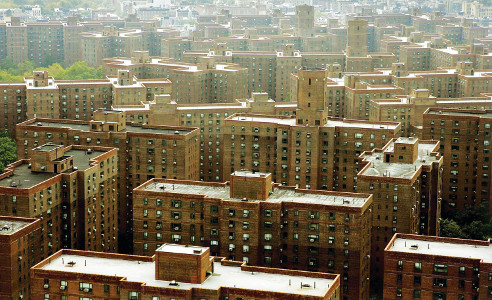 REITs, private equity funds, private investors and foreign investors are bidding up purchase prices. In addition to these investors, insurance companies, which have been and continue to be a major source of financing for the asset class, continue to seek the rewards of ownership.
One insurance company that has been an active owner of rental apartments since the early 1940s is MetLife. The company has built more than 15,000 residential apartments in Manhattan and the Bronx. Its first completed development was the Parkchester in the Bronx. This was followed by Stuyvesant Town/Peter Cooper Village and Riverton Houses in Harlem. In 2006, MetLife diversified its real estate equity portfolio, in part through the $5.4 billion sale of Stuyvesant Town/Peter Cooper Village, one of the largest real estate transactions in world history.
Earlier this year, UDR, the Denver-based REIT, formed UDR/MetLife II, wherein each party owns a 50 percent interest in a $1.3 billion portfolio of 12 operating communities containing 2,528 apartment units. Seven of the 12 communities (1,818 units) were contributed from the UDR/MetLife I joint venture. In Manhattan, the joint venture acquired Columbus Square, a total of 710 units consisting of five recently developed, high-rise apartment buildings on the Upper West Side of Manhattan. The joint venture paid $630 million, or $887,324 per apartment, for Columbus Square.
Two very active insurance companies investing in residential as well as office assets are Prudential Real Estate Investors and Northwestern Mutual Life Insurance Company.
In October, SJP Residential Properties broke ground on the Modern, a $500 million apartment development that will eventually include two 47-story towers with 900 apartments, built on a prime 8-acre site at the foot of the George Washington Bridge in Fort Lee, N.J.  SJP Residential Properties' joint venture equity partners include Prudential Real Estate Investors and Northwestern Mutual Life Insurance Company.
1 North Fourth Place
,
200 West 72nd Street
,
225 West 83rd Street
,
425 Park Avenue
,
475 Washington Boulevard
,
AIG
,
Bradford Klatt
,
Columbus Square
,
Douglaston Development
,
Fisher Development
,
Liberty Towers
,
MacFarlane Partners
,
MetLife
,
New York Life
,
Nicholas Jahnke
,
PREI
,
Prudential Real Estate Investors
,
Roseland Property
,
SJP Residential Properties
,
The Albanese Organization
,
the Corner
,
the Modern
,
the Monaco
,
the Solaire
,
the Verdesian
,
TIAA-CREF
,
UDR
,
UDR/MetLife I
,
UDR/MetLife II