Billionaires Belly up for Barnett's Bold Building, One57
---
---
Extell Development's Gary Barnett and One57, his gleaming 1,005-foot tower, have become a magnet for billionaires.
Of the nine full-floor spreads that have sold at the West 57th Street luxury tower, all have been purchased by billionaires of various international backgrounds, The New York Times reports.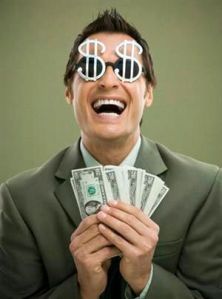 The 0.00001 percenters who will soon be taking up residence at Barnett's $1.5 billion building originally hail from China, Canada, Nigeria, Great Britain and the ol' US of A. This shouldn't come as a surprise, as brokers have been aggressively targeting the world's richest for their high-end listings (as The Observer's Kim Velsey reported earlier this week).
Mr. Barnett told The New York Times that "at least a few buyers were 'significant Forbes billionaires.'"
The building has already sold a duplex on the 89th and 90th floors for $95 million. This past summer alone, One57 sold $300 million worth of apartments, and has already done $1.5 billion in business since going on the market last November.
The building may bag more international billionaires. Two interested parties from China are "circling" one of One57's available units.
But not all big-money guys are welcome. Mr. Barnett has turned down Nick Candy, an English developer, and millionaire Michael Hirtenstein. Mr. Candy reportedly was planning to flip his One57 apartment before the building completed construction, while Mr. Hirtenstein hired a construction worker to film a video of his apartment, which later revealed that his apartment's view would be partially obstructed by The Essex House sign, The New York Times reports.
In his Power 100 profile earlier this year, Mr. Barnett boasted about the great amenities his billionaire tenants will soon be enjoying:
On the One57 amenities: "This will be the best amenities package in the entire city. All the others are good. But they don't have everything."

On the One57 finishes: "Look at this kitchen. Where will you find a kitchen anywhere like this? It's the best, and we have two of them."

On the One57 floor plans: "We have the best floor plans on the market."

On the One 57 views. "That's a killer view. There's nothing as good as this. All the other buildings, they say the have a view, but it's on an angle. This is dead center." (Having been up on the 68th floor, as of two weeks ago the highest, there is something to this claim—the views are spectacular, and already exceeding the Top of the Rock.)

On One57′s astronomical prices: "Look at this, and it's six-something a foot. If this was one of the other buildings, it would be closer to 10,000 a foot. And in this building, it's not even the best views. I think it's one of the best deals in the building, in the city."

On One 57's architect, Pritzker Prize-winner Christian de Portzamparc: "We hire the best people so we can do the best work."
drosen@observer.com