Loan Forthcoming for Carlton House Condo Conversion
---
---
The Mortgage Observer has learned that a $200 million refinancing of the Carlton House condominium conversion is in the works. Bank of America is in talks with partners Angelo, Gordon & Co. and Extell Development to provide the financing, though the loan hasn't closed and terms weren't available.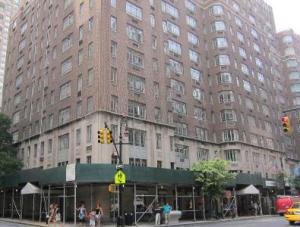 The refinance coincides with the JV's agreement to sell the 33,389-square-foot retail condominium at the site, located at 680 Madison Avenue, to Vornado Realty Trust. The REIT will pay $280 million for the retail there, according to reports.
The estate of Leona Helmsley sold its leasehold interest in the Carlton House—a former hotel—to Extell Development and Angelo, Gordon & Co. in 2010, setting the ball rolling.
Adam Schwartz, a managing director and head of Real Estate at Angelo, Gordon confirmed that talks were underway about refinancing the condo conversion, which is expected to result in upwards of 70 luxury apartments.
"We're working with them on potentially refinancing the Carlton House transaction," Mr. Schwartz confirmed, adding that the financing would either refinance Carlton House as a whole or infuse the condominium conversion project with money to fund construction.
This financing would come on the heels of an acquisition loan that Bank of America provided for Angelo, Gordon & Co. for a Gramercy Park office and retail project.
cgaines@observer.com