Abbott Capital Management Relocates to 1290 Avenue of the Americas
---
---
Abbott Capital Management, a private equity firm, has inked a 10-year lease to take new office space at 1290 Avenue of the Americas, it was announced Tuesday.
The firm will be taking a 34,709-square-foot space on the ninth floor at 1290 Avenue of the Americas, which is managed by Vornado.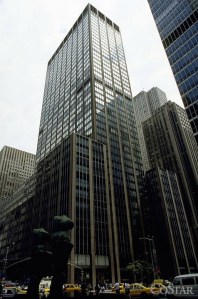 John Thompson, senior director of JRT Realty, represented Abbott Capital Management in the lease deal. Franklin Speyer, Amy Fox, Michael Nahmias and Bruce Mosler, all of Cushman & Wakefield represented Vornado in the deal.
Asking rents were in the mid-$60s per square foot, said a person close to the deal. Abbott Capital Management will be moving out of 1211 Avenue of the Americas, a 1.8-million-square-foot office building owned by Beacon Capital Partners. That building, which is managed by Cushman & Wakefield, has over 215,000 square feet available for lease, according to CoStar data.
JRT Realty is a strategic alliance partner with Cushman & Wakefield  and works on several projects with the group, including One World Trade Center and 780 Third Avenue.
Neither Cushman & Wakefield nor JRT Realty responded to requests for comment.
1290 Avenue of the Americas is the New York home of Microsoft, which has been hunting for new office space in recent weeks. It had been eyeing 250 West 55th Street, a new Boston Properties development, but was pushed aside in favor of Kaye Scholer, as The Commercial Observer reported. Microsoft is looking at either renewing at 1290 Avenue of the Americas or relocating to 11 Times Square. 
drosen@observer.com