ICE Takes 90,000 S/F Former MF Global Space
---
---
Intercontinental Exchange has taken space left empty by last year's disastrous bankruptcy of MF Global.
The company will consolidate several Manhattan locations into the new offices located on three floors at 55 East 52nd Street totaling 90,000 square feet.
Intercontinental Exchange, which goes by the acronym ICE, creates markets and systems for trading commodities and other financial products such as derivatives. The company had space in Lower Manhattan at the New York Mercantile Exchange Building at One North End Avenue, which is in the World Financial Center. It also occupied offices at 875 Third Avenue and Seven Times Square, a building known as Times Square Tower.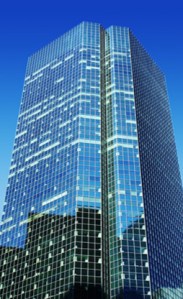 MF Global had previously occupied two of the floors, or about 60,000 square feet, that ICE is taking at 55 East 52nd Street, first on a sublease from reinsurance company Swiss Re and then on a direct deal with Fisher Brothers, the owner of the 1.2 million square foot tower. MF Global, which was most recently chaired by former New Jersey governor Jon Corzine, terminated its deal last year when it plunged into bankruptcy after investing billions into risky bets on European debt. The company's massive $41 billion collapse was the eight largest bankruptcy in U.S. history.
For months, real estate experts familiar with MF Global's former space, forecast it wouldn't stay vacant for long since it was attractively appointed and located in an office building that has been successful in the leasing market. Many predicted initially that other tenants in 55 East 52nd Street would snap up the space in order to expand. McKinsey, the consulting firm, which bases its New York operations at the property, was initially rumored to be interested. Instead, in recent weeks, McKinsey decided to shed space of its own at the tower, listing two floors on the sublease market.
Paul Myers, a leasing executive at CBRE, and his colleague Rocco Laginestra represented ICE in its deal at 55 East 52nd Street. Fisher Brothers was represented in house by leasing executives at the company. Neither Mr. Myers nor representatives at Fisher could be reached for comment.