Children's Art and Party Studio Inks Deal
---
---
Kids at Art, a children's art and party studio, is moving to 1,000 square feet at 1412 Second Avenue for the next 10 years. The 12-year-old business will be relocating in the late summer or early fall from 431 East 73rd Street.
There is no renewal option in the lease.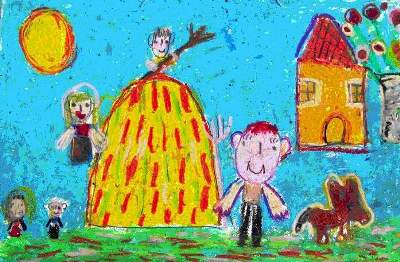 Victor Menkin, founder and president of Menkin Real Estate, represented both sides of the deal. The asking rent was $100 per square foot on the now 100 percent retail-occupied building.
According to Mr. Menkin, 1412 Second Avenue is a residential co-op building, and is one of the oldest on the Upper East Side. Although identified as 1412 Second Avenue, the entrance to the building is actually 300 East 74th Street.
Long-standing retail tenants occupy the first floor of the 37-floor building while the rest of the space is for the 235 apartments.
"The reality of the fact is Second Avenue has been very affective despite all of the subway construction," Mr. Menkin said. "It's a testimony that the street still has good retail potential despite the subway construction. We just want to do whatever we can to turn that perception around."
The building has several tenants that focus on children including Cozy Cuts haircuts, Naturino's kids shoes, Greenstone's children's wear and Style-licious. Mr. Menkin believes they have done well with their niche of focusing on children and families.
Kids at Art has discussed with Mr. Menkin the possibility of branching out, starting with new art classes for adults in addition to the art classes and parties they already host.