Angelo Gordon 75K S/F Renewal Deal Draws Near
---
---
As The Commercial Observer reported last week, the real estate investment company Angelo Gordon is close to a deal to extend its lease at 245 Park Avenue.
On Tuesday, more details of the transaction emerged.
First, it's not done but in advanced talks and sources expect it to close in as soon as a few days.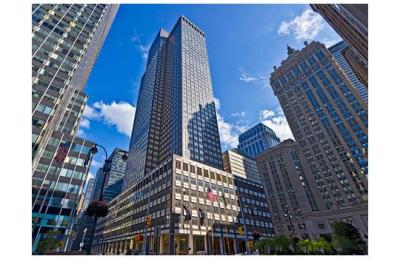 The company, known as one of the developers of Chelsea Market, will be expanding in the deal, from about 55,000 square feet to 75,000 square feet.
Angelo Gordon currently occupies the 44-story tower's entire 26th floor and a portion of 42. The renewal and expansion will allow the company to keep the 26 floor but relocate to another full floor on 22. The new space will put both floors within the same elevator bank, a convenience tenants seek so they can shuttle between levels without having to return to the lobby to transfer.
Angelo Gordon will pay rents in the $80s per square foot. The deal stretches for 13-years.
David Falk, the New York area president of Newmark Grubb Knight Frank and Peter Shimkin, another top exeuctive at the firm, are representing Angelo Gordon in the deal. Neither could be reached for comment.
Brookfield Properties, the landlord of the 1.6-million-square foot 245 Park Avenue, handles leasing in house at the property. David Cheikin and Duncan McCuaig, leasing executives at the firm who oversee the building, couldn't be reached for comment.