Morgan Stanley Completes 1.2 Million s/f Renewal Downtown
---
---
The large investment bank and financial institution Morgan Stanley has renewed and expanded its large lease at One New York Plaza.
Morgan Stanley has signed a 1.15 million square foot lease at the roughly 2.6 million square foot office tower, which is owned by Brookfield Properties. The deal stretches until the year 2029.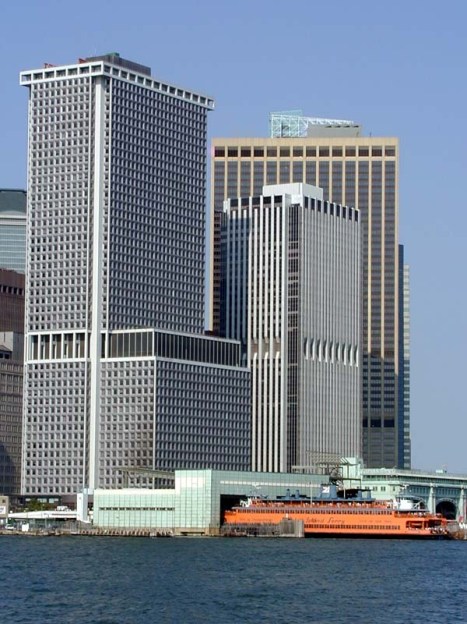 The transaction comes after months of negotiations and, for Brookfield, cements a large tenant in a portfolio that has lost several over the past year.
"Re-letting this large block of space at One New York Plaza was a major strategic priority for Brookfield and we are thrilled that Morgan Stanley will remain in the building and be taking additional space," Jerry Larkin, a senior vice president and director of leasing at Brookfield, said in statement released by the company this morning.
Last year, Brookfield failed to hold onto large tenants at the World Financial Center, the office complex it owns west of the World Trade Center. Both Nomura and Deloitte, which together have nearly two million square feet relocated to Midtown rather than renew and will leave behind a vast block of space at the buildings.
Morgan Stanley previously had about 800,000 square feet at One New York Plaza, most of it under a sublease from Wells Fargo. Sources familiar with the company's real estate decision making say that the larger lease at the office tower is being driven not by growth in the company but because it is consolidating other locations it has in Lower Manhattan and elsewhere under the same roof.
The lack of leasing from the financial sector has been a source of concern in the commercial brokerage industry because financial tenants typically drive the market as traditionally the city's largest takers of space.
Top Newmark Grubb Knight Frank executives Brian Waterman and Barry Gosin represented Morgan Stanley in the deal. Neither could be reached for comment. Jerry Larkin and Duncan McCuaig represented Brookfield in-house.