Goldstein Hill & West Ink at 11 Broadway
---
---
Apparently when it came time to triple up on the T-squares, architecture firm Goldstein Hill & West decided it was time to commit to its own office in Lower Manhattan.
The firm, which specializes in high-rise residential and hospitality buildings and counts Columbia University and Forest City Ratner Company among its roster of clients, signed a 10-year lease to take 8,500 square feet at 11 Broadway. The firm will be moving out of 4,000 square foot space it had subleased from GACE Consulting Engineers at 31 West 27th Street, Crain's New York reported last week.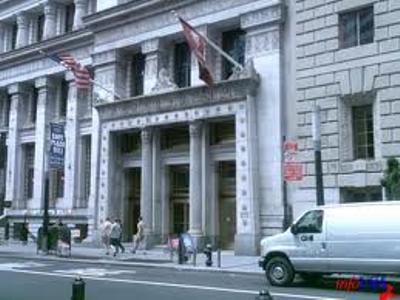 Goldstein Hill & West will be moving into the 17th floor, which can hold upwards of 60 staffers. Asking rent was $37 per square foot.
Michael Rouzenrouch and Abe Saks from Miyard Realty represented Goldstein Hill & West. Mendy Braun from Braun Management represented Bowling Green Associates, the landlord of 11 Broadway.
The Old World appeal of the 22-story 11 Broadway, which was built in 1898, helped seal the deal for Stephen Hill, a partner at the firm.
"[I] loved it right away," Mr. Hill told Crain's New York.
Mr. Hill, Alan Goldstein and David West have worked with a collection of prominent developers in the city, like the Chetrit Group/Stellar Management, Edison Properties, Extell Development Group and Silverstein Properties.
The firm, founded in 2009, has worked on 80 DeKalb Avenue for Forest City Ratner, a 36-story luxury rental tower that by 2010 had 234 units rented and was at 80 percent capacity. It has a total of 292 rental apartments.
11 Broadway
,
31 West 27th STreet
,
80 DeKalb
,
Abe Saks
,
Bowling Green Associates
,
Braun Management
,
Chetrit Group
,
Columbia University
,
Crain's New York
,
Edison Properties
,
Extell Development Company
,
Forest City Ratner Companies
,
GACE Consulting Engineers
,
Goldstein Hill & West
,
Mendy Braun
,
Michael Rouzenrouch
,
Miyard Realty
,
Silverstein Properties
,
Stellar Management