Mon Dieu! Solow, Natixis Cutting Deal at 9 West 57th
---
---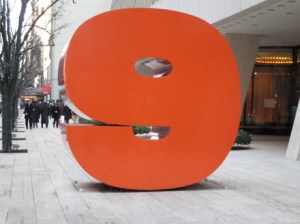 Sheldon Solow will have the last laugh after all. In a truly startling swamp, Natixis is ready to cut a deal at 9 West 57th Street, putting its space at 1251 Sixth Avenue back on the market.
Back in the fall, the sometime-troubled French money manager (a Madoff victim and Goldman adversary) wanted to renew at Mr. Solow's namesake Plaza District tower, where taking rents soar well into the three digits. But the infamously precious landlord played hardball and Natixis took its New York headquarters elsewhere, to 1251 Sixth.
The tenant signed a 180,000-square-foot deal at the base of the Rockefeller Center tower just a few months ago, where asking rents are a comparatively modest $70 a foot. One thing's for sure: Natixis' space at 1251 Sixth has been put back on the market, according to a source familiar with the negotiations.
They're also back negotiating at 9 West 57th Street, but nothing has been finalized, said multiple sources. Natixis is one of the largest tenants in the beautiful SOM-designed tower, which is still roughly one-quarter empty, many say due to Mr. Solow's hardheaded insistence on pre-Lehman rents. What some once called stubbornness, perhaps we should start calling patience.
Jones Lang Lasalle's Scott Panzer did not respond to requests for comment. Cushman & Wakefield's John Cefaly is representing the tenant, but he declined to comment.
lkusisto@observer.com
1251 Sixth Avenue
,
9 West 57th Street
,
Cushman & Wakefield
,
John Cefaly
,
Jones Lang LaSalle
,
Natixis
,
News
,
original
,
Peter Shimkin
,
Scott Panzer
,
Sheldon Solow