Legal Eagles Land Early Renewal at 270 Mad
---
---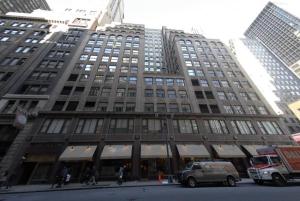 Sometimes lawyers get so excited about closing deals, they close them early.
Intellectual property firm Gottlieb Rackman & Reisman have signed a 15,948-square-foot renewal for seven years well in advance of their lease expiration in the Plaza district's 270 Madison Avenue. "I think it was a mutual understanding that we wanted to keep them in the building," said Doug Regal, a managing director at landlord ABS. "They wanted to stay in the building and avoid anything that came up close to the expiration."
Could it also be that tenants were taking advantage of a favorable market to lock in good deals early? "I think it's definitely a good time for tenants to renew," Mr. Regal said slowly. When pressed, he said there were concessions, "like you would find in any deal, any renewal."
Vacancies are rare, but some floors are currently available, totaling 35,000 square feet (with an existing internal staircase), according to Mr. Regal. The asking rent is $45 a square foot on the space to be vacated by publishing granddaddy Taylor & Francis, which went searching for sunlight at 711 Third Avenue, according to Crain's.
The deal comes hot on the heels of another early renewal at 270 Madison by real estate law gurus Belkin Burden Wenig & Goldman in the high-class backroom of lawyers and accountants. But, hey, at least it's convenient place to be during tax season.
The landlord was represented by Mr. Regal, Gregg Schenker and John Gols of ABS Realty. Rob Silver of Newmark Knight Frank represented the Gottlieb Rackman.
lkusisto@observer.com
CORRECTION: An earlier version of this article said the third and fourth floors are available. The Observer regrets the error.