Jeff Kay Splits City Hall, Heads to Muss
---
---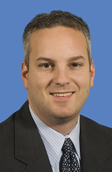 Jeff Kay, the Bloomberg administration's well-regarded director of operations, is headed to the real estate industry.
He will head to Queens-based real estate giant Muss Development, the developer announced Tuesday afternoon, taking a job as its COO.
The departure is a loss for the Bloomberg administration, as many there hailed his management skills; and it comes at time when the mayor just lost his other main manager, Deputy Mayor Ed Skyler, to Citigroup. (Mr. Kay was said to be hoping to succeed Mr. Skyler.) This has left observers to wonder just how well the city government will function.
Mr. Kay is taking the job of another former Bloomberg administration official, Jim Whelan, the former economic development aide who was chief of staff to Deputy Mayor Dan Doctoroff. He recently took a job overseeing political campaign operations at the Real Estate Board of New York, leaving the Muss slot open.
Mr. Kay's move goes to show the pipeline between the Bloomberg administration and real estate is still flowing (although there used to be more who left the city). In addition to Muss, firms including Extell, the Durst Organization, Related, Vornado, Brookfield and Tishman Construction have all hired away Bloomberg aides in the past few years.