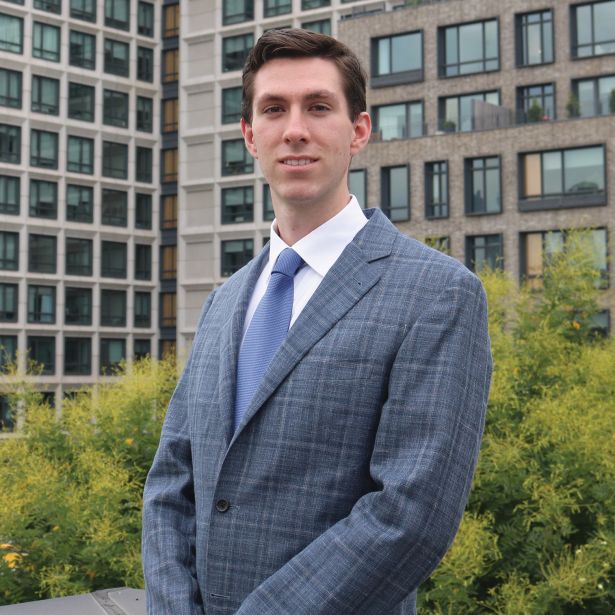 Jackson O'Neill, 24 
Senior associate at TerraCRG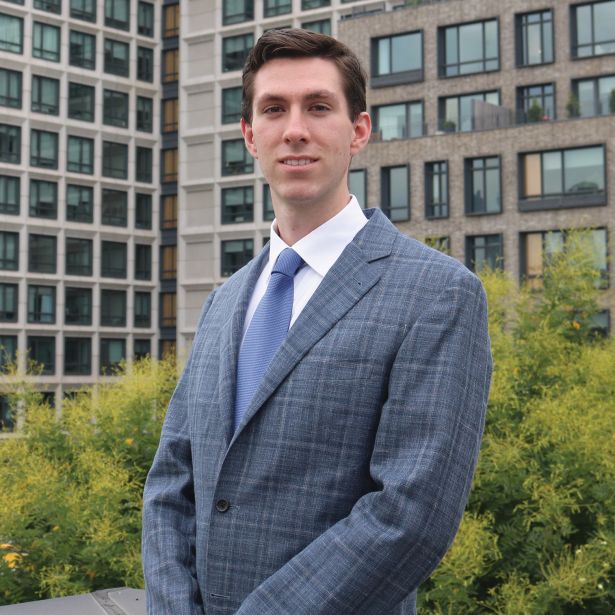 Jackson O'Neill likes to spend his time looking at the Brooklyn market, which he sees as an entirely separate microcosm to the wider New York City dynamic.
Graduating from Pennsylvania's Franklin & Marshall College strapped with a degree in economics, O'Neill finished up during the early days of the pandemic in 2020 and got his feet wet in commercial real estate during an internship with different teams at Cushman & Wakefield.
This is where the native of the steel-driving town of Pittsburgh figured out where he wanted to be in the real estate industry. O'Neill committed to a role at TerraCRG before graduating, knowing he wanted to focus on Brooklyn industrial properties, and eventually he resettled in Williamsburg.
"It's an interesting market because it's really unique and almost immune to some of the national markets that are taking a hit right now," O'Neill said. "Each neighborhood is a little bit different … and it's a very specific buyer who is always looking for more space. A lot of businesses in Brooklyn are continuing to grow; they need more parking or more warehouse space."
In O'Neill's time at TerraCRG, he has seen these trends continue to grow and stabilize with room for more advancement in the coming years as more inventory is expected to hit the market. The demand is there in the retail and industrial sectors, O'Neill said.
Some major sales O'Neill has been a part of included 238 Conover Street, a 17,900-square-foot industrial property in Red Hook that sold for $8 million in September. It was a corner property that was on the market for 60 days and was delivered vacant. The sellers had several offers before a deal was made.
Another example of a solid trade this year was for the 36,320-square-foot 202 Van Dyke Street, another Red Hook industrial property that sold for $10 million in June. —M.H.