It was time for a reboot.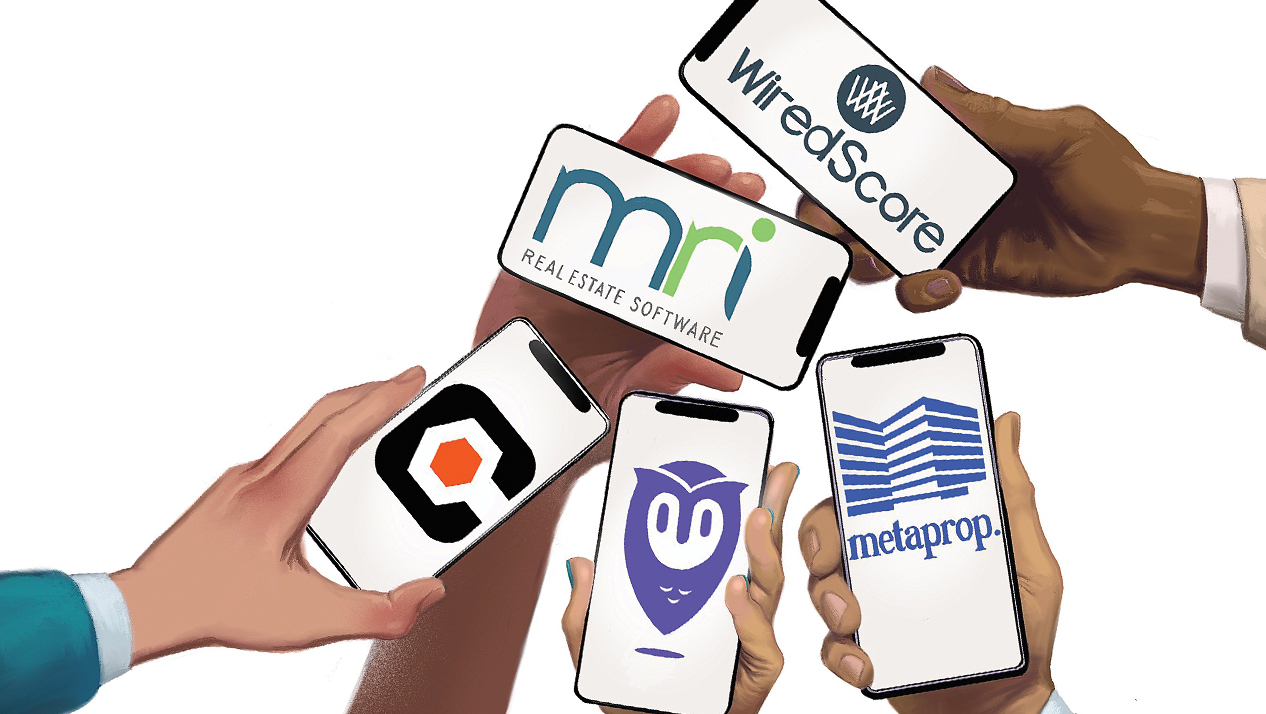 Once upon a time, proptech was one of commercial real estate's hottest niches. 
Even before the pandemic, investment in and development of technology to service property and streamline real estate transactions were both growing exponentially year after year. An industry that had barely existed in 2010 was transplendent with startups and investors in 2020. 
Then the pandemic — yes — accelerated things. Venture capital investment in proptech increased 28 percent annually in 2021, to around $32 billion, nearly three times what it was in 2018, according to the Center for Real Estate Technology & Innovation (whose founder is on the Power Proptech 2023 list that you have before you). 
Startups were pouring into the space to service the needs of suddenly worried owners. These owners wanted the most efficient and remunerative properties they could get — and the cleanest! — to draw tenants and visitors back amid a once-in-a-century public health crisis. 
As that crisis has abated, however, so has proptech's frenetic growth. Funding was down 30 percent annually in the first quarter of 2023, and the number of startups created dropped 20 percent, according to CRETI. Investor confidence, too, cratered, as measured by a survey from VC firm MetaProp (whose loquacious founders make this list, too). 
Yet, proptech, like real estate at large, is cyclical. Investor confidence has spiked in recent months, according to MetaProp's latest survey, released in September. Funding should pick up, too, and, besides, the post-pandemic slowdown turns out to have been good for proptech. It separated the wheat from the chaff in terms of which companies were in search of a problem to solve and which were solving a problem commercial real estate already confronted.
"How many [companies are providing technology that] are must haves? Not nice to have — must have," said proptech impresario Michael Beckerman, who also made our cut. "If you're underfunded and you're producing kind of a nice thing, it's really choppy waters out there."
Those firms that have come out the other, happier end also find themselves ripe for lucrative mergers and acquisitions. Legacy names on the list such as Yardi Systems, RXR, Rudin Management, JLL Spark and MRI Software are keen on acquiring the latest in-demand technology. And such startups are the sole destinations of leading VC funds such as Fifth Wall and Camber Creek, which also made our list.
After all, should proptech enter another deep freeze, no one wants to be left holding technology that nobody in real estate needs. The industry's tough enough as it is. 
"It's a tremendous amount of risk," MetaProp's Zach Aarons explained to us. "It's insane what we do."