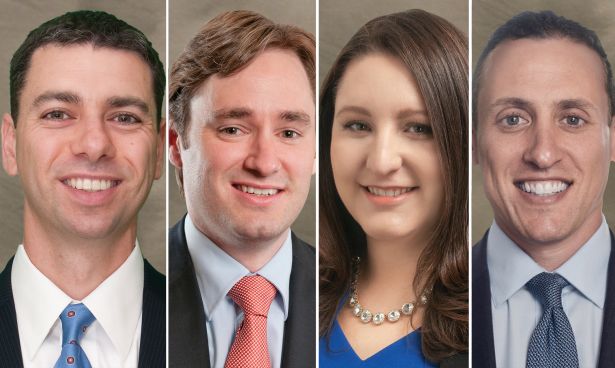 #3
Michael Eglit, Tim Johnson, Katie Keenan and Jonathan Pollack
Head of U.S. Originations for Blackstone Real Estate Debt Strategies; Global Head of Blackstone Real Estate Debt Strategies; CEO of Blackstone Mortgage Trust and a Senior Managing Director in Blackstone Real Estate Debt Strategies; Global Head of Blackstone's Structured Finance Group at Blackstone
Last year's rank: 4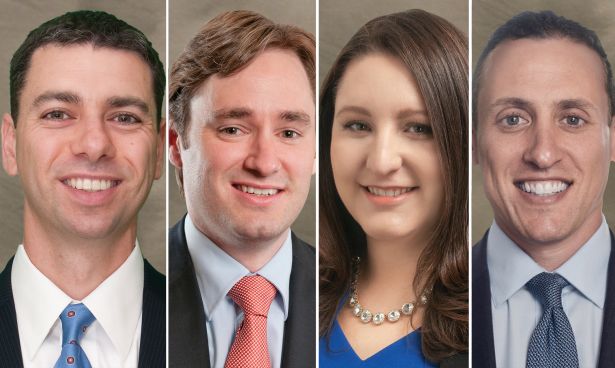 Blackstone Real Estate Debt Strategies closed $22.7 billion in transactions this past year — compared with $10 billion the year before — in the platform's most active loan originations year yet. 
"The momentum that we've built in our business over the past decade-plus, has really continued to grow," Tim Johnson said. "Across our platform to date, we've made over $100 billion of loans, and we've got close to 500 underlying borrowers. That's a great starting point when you come into any year." 
Success begets success, and Blackstone continued its modus operandi of lending on high-quality assets with dynamic sources of demand, such as highly coveted multifamily assets, modern and well-amenitized office projects, and irreplaceable real estate such as Industry City in Brooklyn.
While the firm had plenty of competition for deals, "we were able to do a ton of business with folks that had put their trust in us prior to 2021, and were happy to win that trust again in 2021," Johnson said.
Blackstone continued to add to its originations team as it tackled this increased volume. It also further built out its capital markets and asset management teams, which Johnson described as "a huge value-add to our business."
"Economics matter, but the experience matters as well," Johnson said. "How we treated our borrowers during COVID really helped us in our 2021 originations."
Newsworthy deals were plentiful, including Blackstone Mortgage Trust's (BXMT) $491 million loan for the acquisition and conversion of Charles Park One & Two in Cambridge, Mass., into a life sciences campus, and the $500 million construction loan for Brookfield's Eagle + West (formerly Greenpoint Landing) multifamily project in Brooklyn.
"We had an instinct that New York City multifamily was going to recover well, but to be able to have the data to back up that instinct and look at our own portfolio — both on the equity and the debt side— to access real-time information was key," Johnson said of the Eagle + West deal. 
And, who can forget the Blackstone Real Estate Debt Strategies-led $584 million mortgage and senior mezzanine debt package for L&L Holding Company and Tokyu Land Corporation's 425 Park Avenue? 
Johnson said it was "a really good example of exactly how we're looking at office — both in New York City and in other markets. We look for markets that are dynamic in terms of tenant demand, and newly built or renovated assets that are more in demand by tenants than they ever have been."
Then, as if that wasn't enough, the firm launched its new Structured Finance Group last November, which is headed by Pollack. 
The Blackstone team has also recommitted this past year to increasing diversity, equity and inclusion within its ranks. One-third of its leadership team is diverse today; Katie Keenan was appointed CEO of BXMT in June 2021, overseeing its most active year yet. —C.C.