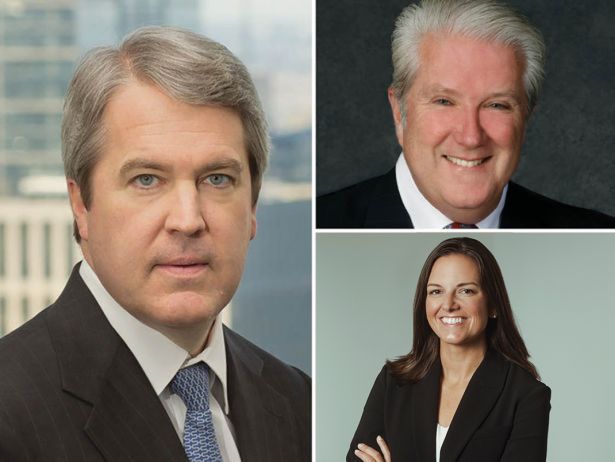 #2
Brian Baker, Al Brooks and Michelle Herrick
Global Head of Commercial Mortgages at JPMorgan Securities; Managing Director and Head of JPMorgan Chase Commercial Real Estate; Head of Real Estate Banking at JPMorgan Chase
Last year's rank: 3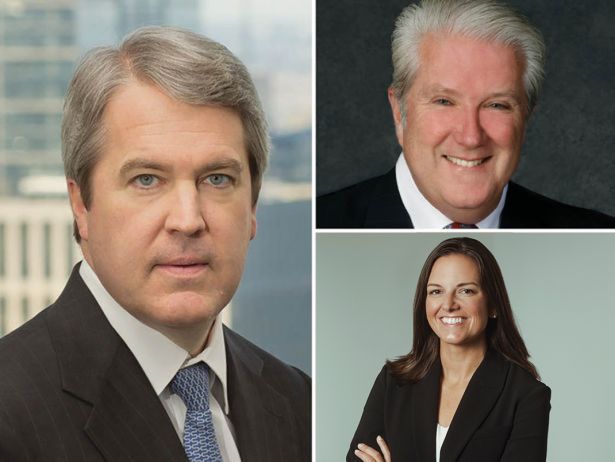 Origination records were shattered across this list, and JPMorgan Chase came to play.
In 2021 alone, the firm's commercial mortgage originations totaled $54.6 billion, 67 percent higher than its 2020 firmwide originations of $33 billion. The majority of those loans were for multifamily, with $4.5 billion of $26 billion in total multifamily originations going to properties with restricted rents. 
The firm credits its fortress balance sheet as its competitive advantage, enabling it to support clients with acquisitions of sizable portfolios and involved in other large-scale transactions. Then, of course, there are its people. 
"I was super proud of how focused the team was, whether it was in Community Development Banking, Real Estate Banking headed up by Michelle Herrick, or our Commercial Term Lending business under Ed Ely's leadership — all three had a fantastic year," Al Brooks said. "That success has carried right into this next year. The first quarter was the best we've had in the history of the business. We spend a lot of time selecting who we believe are the best clients in the industry, and they're performing beautifully through market challenges. If you look back, besides the pandemic — which was more of a massive natural disaster than a true economic recession — we've had the Russia-Ukraine war and runaway inflation. Through all that our customers just keep performing. So, I tip my hat to how well they run their businesses. The fundamental thing I think they do extremely well is they treat their tenants right."
JPMorgan also worked to support clients developing new supply in some markets where populations had shifted, Herrick said: "We also stayed busy on larger stabilized portfolio transactions, given our execution capabilities to move quickly on complex transactions." 
The firm closed two financings for New York City Housing Authority (NYCHA) Brooklyn projects. For NYCHA's Williamsburg Houses, it provided $223 million in construction lending for the rehabilitation of 1,630 units in 21 buildings, and a $141 million direct equity investment in both New York state and federal historic tax credits (HTCs). For NYCHA's Boulevard Houses, it provided $268 million in construction lending and $9 million in predevelopment lending for the rehabilitation of 1,673 units in 29 buildings, as well as $142 million in direct equity investment in state and federal HTCs. The firm also rolled out its affordable housing preservation program, preserving more than 35,000 units, and surpassed its $2.5 billion goal for last year in August.
Brian Baker's corporate and investment banking group racked up $21.5 billion in originations, up from $17 billion the previous year, and ranked No. 1 in terms of agency commercial mortgage-backed securities (CMBS) book runners in 2021. 
Newsworthy deals included $600 million of financing to A&E Real Estate for 53 rent-regulated residential buildings in New York City; the $4.65 billion CMBS financing for Extended Stay America, of which JPMorgan took the lion's share with $2.33 billion; and a $1.4 billion construction loan for Witkoff's mixed-use development at 76 11th Avenue in West Chelsea. 
"We did a CMBS financing on a portfolio of affordable housing — which is a topic of big focus these days — and we're very proud of that transaction. There were several complexities, but we wanted to do an ESG-focused, affordable, impactful transaction. And we were very successful there," Baker said of the A&E deal.
As 2022 progresses, Baker is keeping an eye on the CRE collateralized loan obligation (CLO) market, in which his team plays an integral role as a financing bank for smaller lenders. 
"As a result of the recent market volatility, there's definitely been a pause, and spreads are significantly wider," he said. "But, we have six deals that are coming in the next month, and we think those deals will unpause things." 
Regarding diversity, equity and inclusion, JPMorgan's CRE leaders won several industry awards highlighting progress in that area in 2021. —C.C.