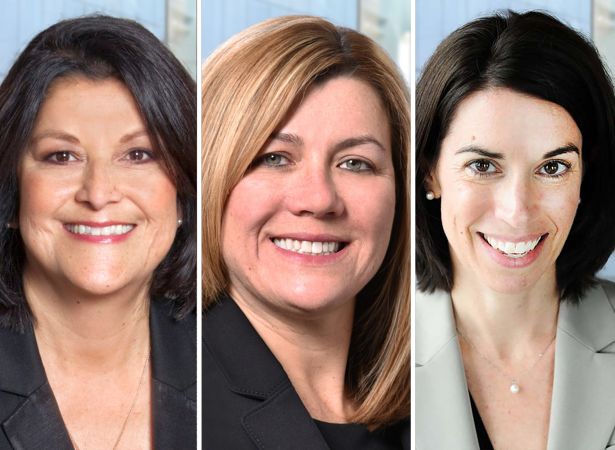 #20
Marcia Diaz, Melissa Farrell and Sara Trybus
Managing Director and Head of U.S. Core Debt; Managing Director and Head of U.S. Debt Originations; Managing Director of Global Credit at PGIM Real Estate
Last year's rank: 23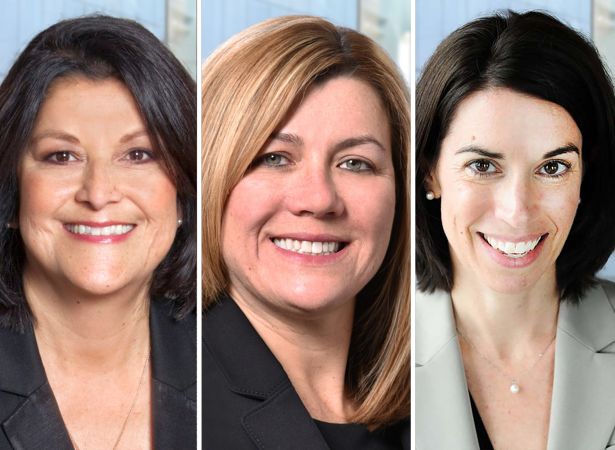 With $17 billion in debt originated in the U.S. and $22 billion globally, PGIM Real Estate had a very successful 2021, financing $7.4 billion within its portfolio and core business, $2.2 billion within core-plus and high yield, and $7.3 billion of agency debt.
"In 2020, we were at about $16.2 billion in the U.S. versus our $17 billion today. So I would say this was a successful year," Melissa Farrell said. "We also were able to do that in many different capital buckets, [including] high yield, which is becoming more and more of a factor in the marketplace today."
Farrell, a 25-year veteran of PGIM, recently took over the head of originations role from Marcia Diaz, who assumed a role as head of U.S. core debt. In other significant personnel moves, Daniel Kattan joined the company from Canyon Partners as an executive director on PGIM's debt originations team, and Christy Lockridge was named the firm's first chief diversity, equity and inclusion officer.
PGIM's notable deals for 2021 included $169 million in fixed-rate financing across three industrial portfolios in Mexico on behalf of its core lending strategy to Corporate Properties of the Americas and Advance Real Estate, and $101 million in floating-rate bridge financing to Asana Partners for the acquisition and lease-up of a four-property, 168,206-square-foot retail and office portfolio located in the Fulton Market neighborhood of Chicago.
"That one was key for us for multiple reasons," Farrell said of the Asana deal. "Everyone thinks of us as a core lender, but we definitely have a focus on core-plus, so this fit into our core-plus account. It was mixed-use, with some office and some retail, and it was nice to diversify and find that type of asset. It was a sizable transaction and in a growing market, in terms of this Fulton area in Chicago. So it hit on multiple fronts for us."
Farrell expects similar success for PGIM in 2022.
"We were $19.5 billion in 2019 and 2020, so I think we're going to hopefully be in that same band in 2022," Farrell said. "I'm expecting a little bit of a shift from floating- to fixed-rate, as we're already starting to see that from our borrowers, requesting it as the Fed is raising interest rates. We've definitely seen that shift."—L.G.