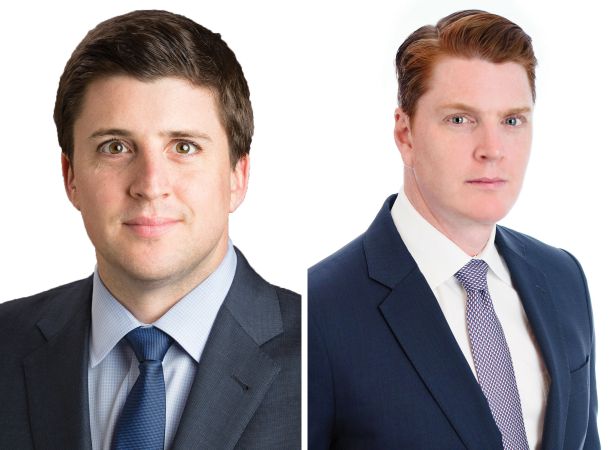 #19
Christopher Peck and Michael Gigliotti
Senior Managing Directors and Co-Heads of the New York Office at JLL Capital Markets
Last year's rank: 20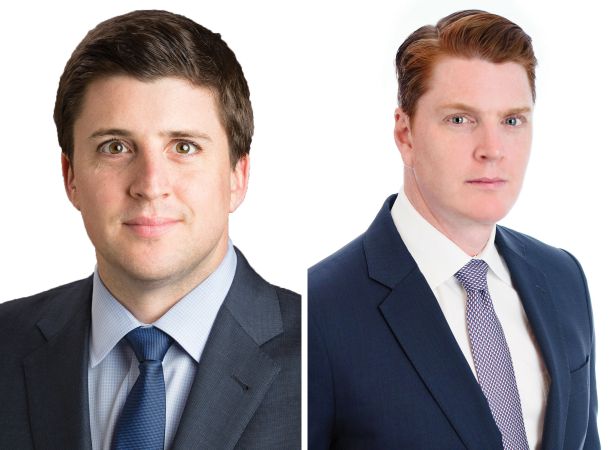 We definitely had a record volume in 2021, JLL globally as a whole, nationally in the U.S. and then in New York," said Michael Gigliotti. 
In 2021, JLL's New York office originated $17.4 billion in debt, equity and loan sales, with a record $27.3 billion across all capital markets product lines. JLL was ranked first among commercial real estate multifamily finance firms' annual origination volume, per the Mortgage Bankers Association.
JLL executed deals across all property types with a focus on industrial and multifamily. Three of the firm's top five deals were large New York City office transactions too. 
Notable transactions in 2021 included a $911 million construction takeout financing for 425 Park Avenue, sponsored by L&L Holding, BentallGreenOak and Tokyu Land; a $587 million debt and equity recapitalization for a Westchester County industrial portfolio; a $425 million construction takeout financing for the JACX in Long Island City, Queens, sponsored by Tishman Speyer; a $393 million construction loan for a life sciences development at 125 West End Avenue sponsored by Taconic and Nuveen; and a $381 million construction financing for the Bronx Logistics Center, a multistory industrial development in the Bronx sponsored by Turnbridge and Dune. 
"A big part of our business has become the joint venture equity and structured finance practice," said Christopher Peck. For example, Fisher Brothers affiliate Lionheart Strategic Management has entered into a joint venture with Schroder Investment Management North America to target more than $250 million in transitional and distressed real estate credit investments. JLL's New York Office and Global Capital team advised Lionheart in procuring capital.
JLL is also responsible for the $750 million that Fisher Brothers wanted to deploy in the programmatic vehicle, according to Peck. "Fisher Brothers credit us with helping to change the complexion of their credit business when other people couldn't access capital because they couldn't get on a plane and meet with anyone," he noted. "We ran a global roadshow via Zoom with our partners across the world."
JLL is also said to be the only real estate intermediary that currently offers a student loan contribution of $5,000 per year to its new hires as part of its need-blind initiative. Nationally, JLL