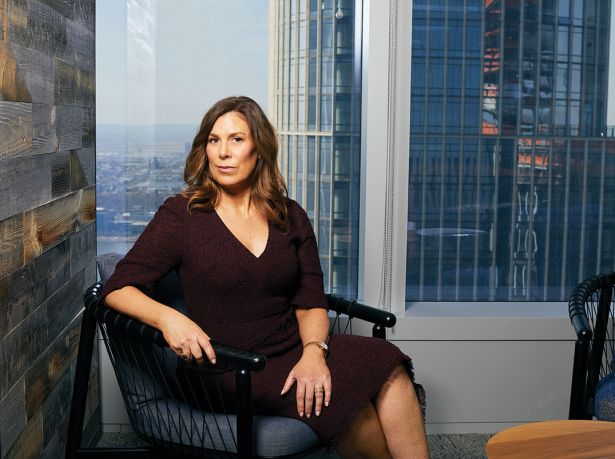 Kara McShane, Wells Fargo's head of CRE, 30 Hudson Yards, New York, New York, Mar. 10, 2021. Yvonne Albinowski/For Commercial Observer
#1
Kara McShane
Head of Commercial Real Estate at Wells Fargo
Last year's rank: 7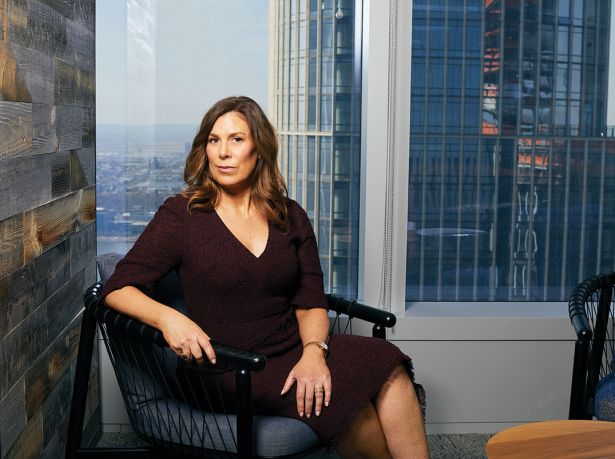 It was a record year for the majority of Commercial Observer's Power Finance honorees, and Wells Fargo was certainly no exception, closing a whopping $84.8 billion in transactions. 
"I think of 2021 as a complete contrast to 2020," Kara McShane said. "I got into the seat as head of commercial real estate in February of '20, a month before the pandemic. So, that year was a complete baptism by fire, whereas 2021 was a completely different year. It gave me the opportunity to fully focus on our strengths and capabilities."
Unlike many of its competitors, Wells Fargo's various offerings are consolidated under one powerful leader in McShane, allowing the firm to pivot between balance sheet and capital markets executions as needed.
Wells Fargo reinforced its commitment to the capital markets with gusto — to say the least — originating its highest commercial mortgage-backed securities (CMBS) volume to date and leading some of the most buzzed-about single-asset single-borrower (SASB) executions of the year, including the behemoth One Vanderbilt transaction.
The $3 billion, fixed-rate SASB CMBS deal on the iconic office tower was the largest single-property CMBS financing ever and the largest green bond offering done in the U.S. so far. The deal held personal significance for McShane, who also led the building's construction loan in 2016.
The refi closed at a time when "New York City office" was the equivalent of a swear word, but "to me, it was a testament to the fact that when you build first-rate buildings, and when you're paying attention to what your tenants want in terms of best-in-class properties and ESG, there's really good demand for that product," McShane said.
The bank also dug further into COVID-19-resistant asset types — such as industrial, multifamily, life sciences, data centers and cold storage — and upped its focus on ESG-oriented financings as well as diverse segments.
Other transactions included a $1 billion revolving credit facility for Brookfield Property REIT associated with a strategic recapitalization; a $750 million term-loan facility for Hackman Capital and Square Mile's acquisition of Culver Studios in Los Angeles — fully leased to Amazon; and the $426.7 million portion of a $1 billion whole loan, 10-year, fixed-rate single-asset CMBS transaction for the refinance of 601 Lexington Avenue, a 1.7 million-square-foot, Class A office tower in Midtown known as Citigroup Center.
Wells Fargo also financed over $8 billion of affordable housing via debt and equity. Its community lending and investment group had a banner year, with $5.7 billion in originations — up 27 percent from 2020 — delivering and preserving 18,785 affordable housing units. Its 2021 ESG production efforts included $1.22 billion of green lending activity.
Under McShane's leadership, too, Wells Fargo's commercial real estate operating committee has grown to 52 percent gender and racially diverse, and McShane's direct leadership team is now 27 percent gender and racially diverse.
"That was very intentional," she said. "But, I targeted the best talent, and those were the results. So, I'm very pleased with that." —C.C.