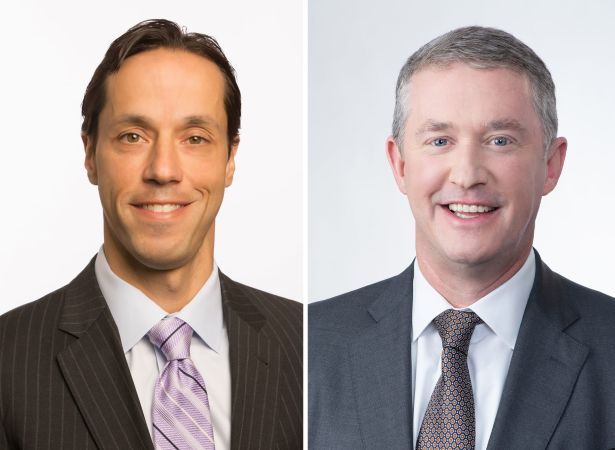 #7
Jeff DiModica and Dennis Schuh
President; Chief Originations Officer at Starwood Property Trust
Last year's rank: 8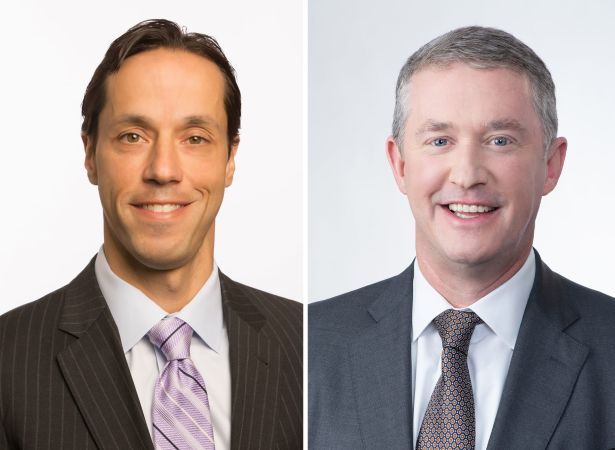 Starwood Property Trust closed $15.9 billion in transactions this past year, a significant bump from its $4 billion the previous trip around the sun. 
"It was a record year for most people," Jeffrey DiModica said. "And, if it wasn't a record year for you, you should probably reconsider what you're doing for a living, because the amount of transactions was off the charts."  
The fourth quarter was especially stellar for Starwood, with roughly 40 percent of its originations being executed in those 90 days alone. 
"We still had plenty of liquidity and capital, and we were able to take advantage of opportunities in the market," DiModica said.  
Pivoting when those opportunities beckon is par for the course for this duo, and, in the fourth quarter, the pair directed their attention to multifamily loans.
"For the first time, we in real estate all agreed on one thing: Multifamily rents are going to be higher in 2022 than they were in 2021," DiModica said. "It's the only thing we've ever all agreed on."
With that in mind, the team found an advantage utilizing a forward-looking approach to underwriting deals, while some competitors relied on in-place income and last year's cash flows. "If you bought a $100 million building in the fourth quarter, you might only have gotten $65 million from the agencies or the CMBS market, or $75 million-plus from someone like us who's going to say, 'Hey, we know rents are 20 percent higher, and you'll roll them to market.' It created a massive opportunity for us as non-bank lenders to really lean into multifamily." 
Seventy-five percent of the $4.4 billion in loans written in fourth-quarter 2021 were multifamily or industrial — a record for the firm. Its funded multifamily loan book is up 138 percent versus a year ago, and is on pace to become Starwood's largest property type, with an additional $1 billion of unfunded multifamily commitments presently in the works. 
Closed multifamily deals include a $295 million refinance for Onni Group's Hope + Flower in L.A. and a $253 million loan for 54 Madison's Life Time Coral Gables project in South Florida. 
Office still comprises 29 percent of the firm's loan portfolio but "we're being very selective," Dennis Schuh said. "There's a flight to quality in the market, and we're following the jobs. If there's an interesting office building like the one [DiModica's] sitting in right now [Starwood's new Miami office], we'd be very interested in that, but if it's a Midwestern office building in an area with declining population and no rent growth, or a tenant market in terms of lots of concessions, we're not interested." 
Tishman Speyer's The Wheeler, a creative office property in Downtown Brooklyn, was one opportunity that caught the team's attention. "It's a beautiful redevelopment above the old Macy's," Schuh said. "It's being built by a best-in-class sponsor and half of the 600,000 square feet was already pre-leased." —C.C.