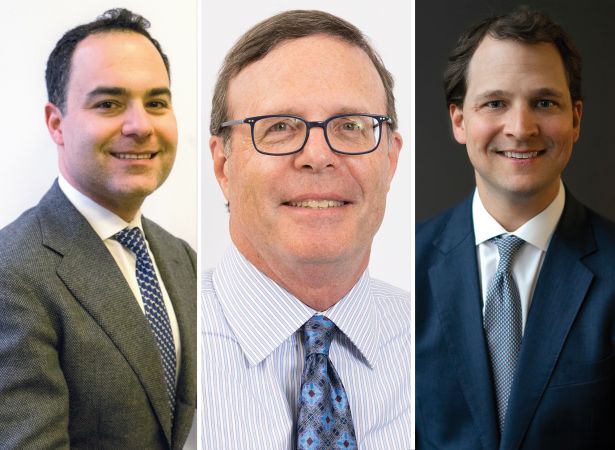 #17
Grant Frankel, Ken Ziebelman and Rob Turner
Managing Directors at Eastdil Secured
Last year's rank: 22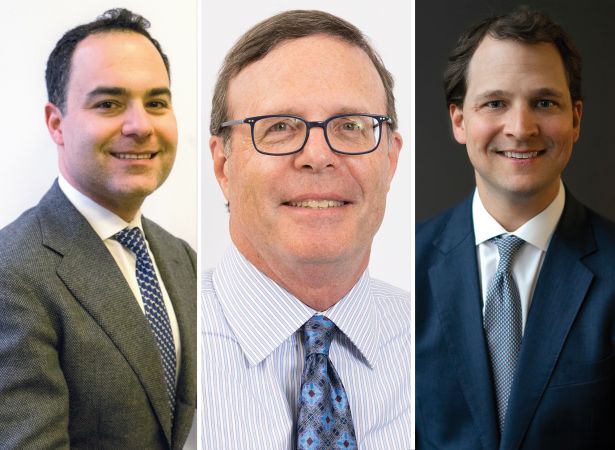 It was a record year for the firm, across both debt and equity," said Grant Frankel. 
In 2021, Eastdil Secured originated an average loan size of $237.8 million. "As far as size goes, that's four times that of our nearest competitor," noted Robert Turner. 
The firm overall executed 365 transactions for its global financings and loan sales, for a total of $87 billion, including $18.3 billion generated by the New York team alone.
On the debt side of the business, "Eastdil did a tremendous amount of industrial and multifamily deals," said Frankel, "and we have built out a sizable practice in the studio business."
Indeed, the firm closed 13 studio financings totaling $4.5 billion in gross proceeds across the United States, Canada and the U.K. Eastdil also closed over $6.15 billion of life sciences financings, but who's counting.
Notable transactions included the $600 million in construction financing for Wildflower and Meadow Partners' Wildflower Studios in Astoria, Queens; a $441 million construction financing for DH Property Holdings and Bridge Development's Sunset Industrial Park in Brooklyn; an $860 million refinancing for Paramount Group's office building at 1301 Avenue of the Americas; and a $450 million refinancing for Silverstein Properties' office building at 1177 Avenue of the Americas. 
Eastdil also double downed on diversity, equity and inclusion (DEI). Eastdil formed a DEI council, which is inclusive of various levels of functions within the organization, and engaged with a number of external DEI partners to develop a pipeline of diverse talent. 
Looking ahead, "we're expecting significant volume on the balance sheet side this year. As we've seen, the [commercial mortgage-backed securities] markets have gone through some choppy waters over the last few months," said Ken Ziebelman, adding that he thinks loan sales will continue to be a growing part of the business. "We will continue to be focused on where our clients are [going] from an acquisition perspective." —E.F.