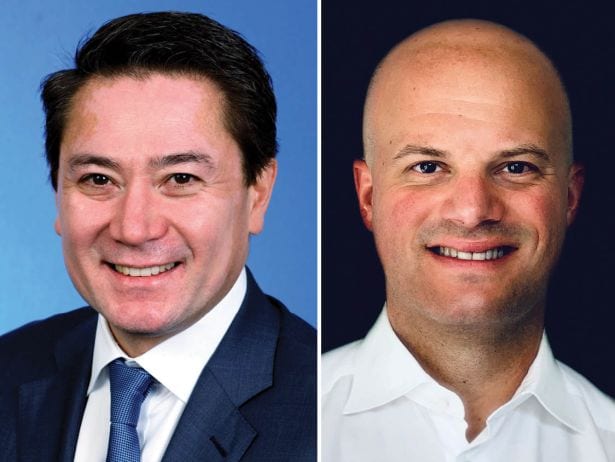 #5
David Bouton and Joseph Dyckman
Co-heads of U.S. CMBS at Citigroup
Last year's rank: 5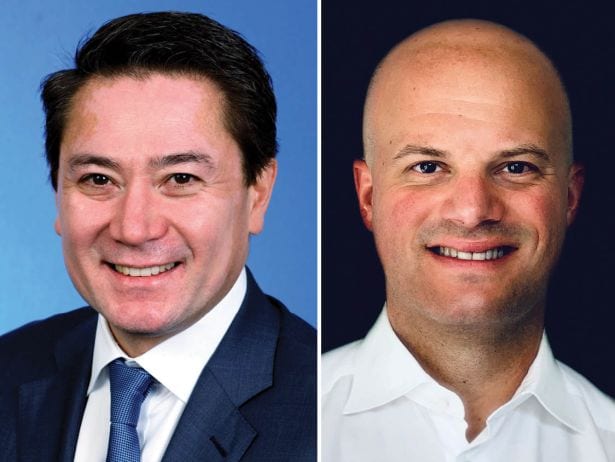 Citigroup was the lead bookrunner and loan contributor in the U.S. commercial mortgage-backed securities (CMBS) market in 2021, its third consecutive year at the top of Commercial Observer's leaderboard. It amassed $21.9 billion in loan contributions across single-asset, single-borrower, or SASB, ($16 billion); conduit CMBS ($5 billion); and subordinate debt ($942 million). The bank was also lead book runner on $49.7 billion of product and arranged $20.7 billion of syndicated mortgage debt, for a total of $70.4 billion in U.S. activities.
In a year where the Citi team earned top honors, one could say the firm showed broad proficiency. But in a classic overachiever move, Citi found newer and bigger types of deals to close in 2021, showing a relentless drive to diversify and evolve. 
"You can make a living redoing what you've done before," said David Bouton. "But we like to find new opportunities and asset classes. When the markets are challenging, we like to be able to define opportunities within that." 
In one year alone, the firm led the committed financing for StorageMart's acquisition of Manhattan Mini Storage, a $2.08 billion deal covering 18 assets, the largest CMBS self-storage financing ever executed. It acted as book runner and co-lender with JPMorgan Chase for the $4.65 billion take-private financing of Extended Stay America for Blackstone and Starwood, a portfolio of 567 assets that was the largest CMBS transaction nationwide since the pandemic began. And, it led the first-ever CMBS single-asset, single-borrower (SASB) collateralized by data center assets with Blackstone's $10 billion acquisition of QTS Realty Trust. 
"We probably had over 100 one-on-ones with all the investors to educate them, so when we did go to market, they understood the industry drivers," Bouton said. "Something as simple as going from square footage to megawatts, that was a big deal." 
Starting the year with a heavy deal pipeline, Citi is poised for additional investment through 2022, including the investment it makes in diversity and equity behind its own doors (in addition to numerous industry awards for promoting a diverse and inclusive workspace, the firm has donated roughly $1 billion to efforts to close the racial wealth gap). Despite the uncertainty shaping the market, it's certain there are opportunities for creative problem solvers. —P.S.