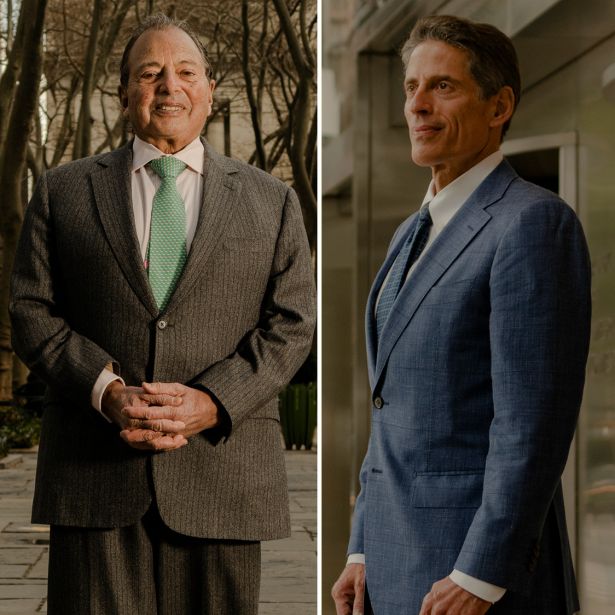 Douglas Durst (left) and Jonathan "Jody" Durst (right).
#9
Douglas Durst and Jonathan "Jody" Durst
Chairman; President at Durst Organization
Last year's rank: 5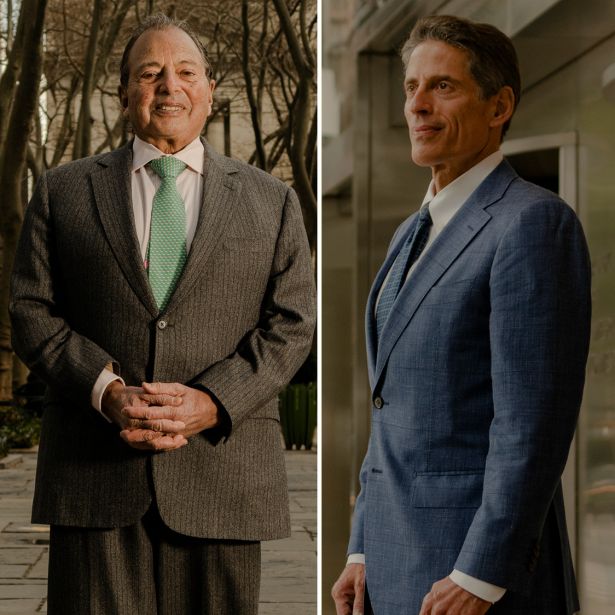 The name "Durst" has been one of the stalwarts of New York City real estate since the family patriarch, Joseph, purchased his first building in 1915. His grandsons, Douglas and Jonathan "Jody" Durst, have been through enough that they can deal with something like a pandemic without losing their stride.
While they control a substantial residential catalog, the Dursts said that their Manhattan-based company's commercial portfolio in particular is going "gangbusters." 
That portfolio boasts total or partial control of skyscrapers such as 1 Bryant Park, 1 World Trade Center and One Five One. It was in that last one that Durst closed a 230,000-square-foot deal with TikTok during the early months of the COVID-19 pandemic and ensuing shutdown — a vote of confidence in the wider office market if there ever was one, and a sign then of a major leasing trend to come. 
"We're the beneficiaries of a flight to quality. Our portfolio is largely trophies — it's all Class A — but it's exactly the type of product that tenants are flocking to," Jody Durst said. "We've seen a consistent level of activity in all the retail and commercial buildings, just a lot of action in the market. We are doing deals faster than we can announce them."
Durst once had difficulty leasing 1 World Trade Center to completion, but the organization now has 95 percent of the space leased. While 100 percent of Durst's leases turned over at 151 West 42nd Street in 2019, too, that building is also 95 percent leased, according to Jody Durst.
One World Trade has a way of selling itself, according to Douglas Durst, but it was a larger effort to hand-pick tenants such as Condé Nast that led to like-minded companies — technology and media, in particular — seeking space in one of the Manhattan skyline's most prominent buildings. In short, the Dursts feel as though they've built a community.
One challenge ahead will be renting out the office space at 825 Third Avenue, which is undergoing a repositioning.
But the pressure is on for tenants to attract workers back to offices, so the Dursts plan to attract employers with shorter-term leases and build out space that appeals to post-pandemic sensibilities. Think of healthful amenities and flexibility. 
"A lot of tenants are not sure about the future, so we're going to be able to provide them with functionality in the lease," Douglas Durst said.