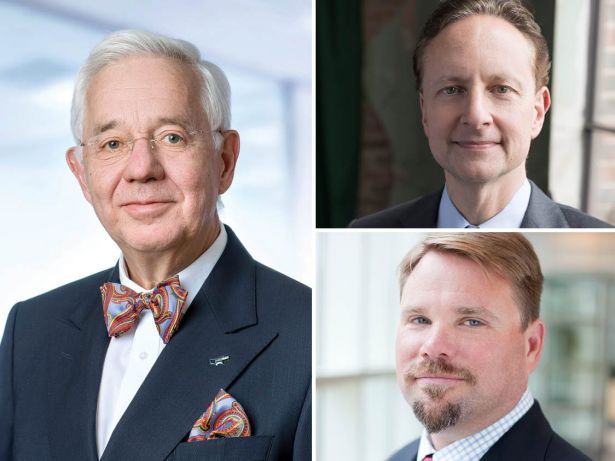 Christoph Kahl, Matt Bronfman and Michael Phillips
#29
Christoph Kahl, Matt Bronfman and Michael Phillips
Chairman; CEO; President at Jamestown
Last year's rank: 31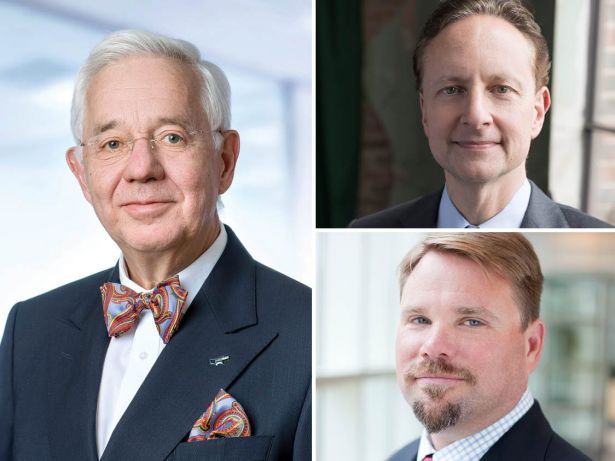 Some people buy a sports car when they reach their mid-40s, and other people buy industrial real estate overseas.
"My midlife crisis was to start a business in Europe," said Michael Phillips, Jamestown's president. "My partner's life crisis was the start of business in South America about five years ago. I enjoy that, but my passion is much more, sort of, Europe."
Phillips, and the other two principals of Jamestown, Christoph Kahl and Matt Bronfman, have found a winning strategy in repositioning industrial campuses as vibrant urban communities in places like Industry City in Brooklyn, Ghirardelli Square in San Francisco, and many others.
In 2019, they expanded to Europe, with two assets purchased in Rotterdam, including an old bicycle factory, and one outside Milan, Italy, which will be converted to office.
Jamestown's recent moves wern't limited to Europe, of course. In 2019, the firm also purchased Levi's Plaza in San Francisco for around $900 million, initiated a 26-acre development at a former iron mill in North Carolina, and embarked on the 700,000-square-foot second phase of Ponce City Market in Atlanta, a retail-focused development at a former Sears catalogue facility.
Jamestown also closed on the $600 million sale of the Milk Building in Chelsea to Google, its third sale to the tech giant in the area, with a total sales price of $4.8 billion.
In addition to acquisitions and development, Jamestown branched into finance with Jamestown Invest, a fund open to non-accredited investors with a minimum $2,500 investment, that will finance Jamestown projects.
Many of the company's developments are heavily exposed to retail, which is hurting because of the pandemic, and Phillips acknowledged that it's a challenging time, especially for cities like New York. "The reality is, there's sort of a social contract that we all sign up for in New York, and it's showing up," Phillips said."That is where we are with New York, we all need to come together to restart it."–C.G.