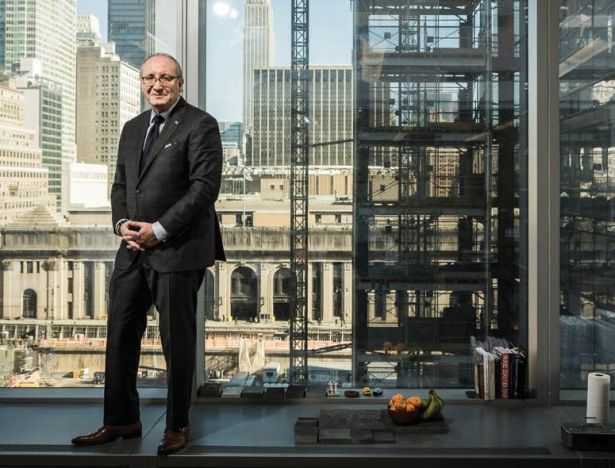 #28
Bruce Mosler
Chairman of Global Brokerage at Cushman & Wakefield
Last year's rank: 28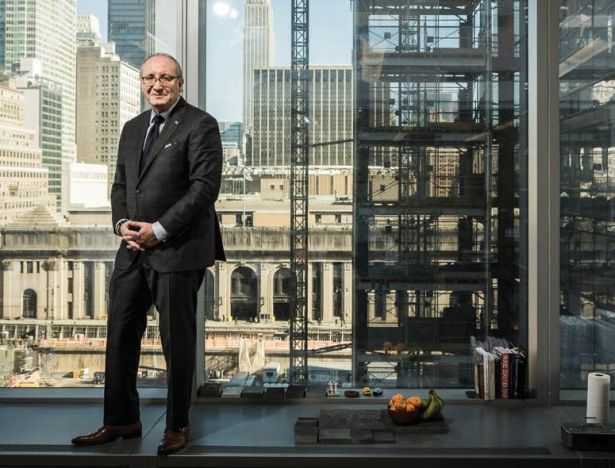 The bread-and-butter leases were certainly there for Bruce Mosler last year. "Manhattan West was an enormous success for us," he said. Cushman & Wakefield continued to fill the 6 million square feet of office on the Far West Side, harpooning a whale when Cravath Swaine & Moore agreed to anchor Two Manhattan West, taking 481,000 square feet of space. He also began work on Brookfield's redevelopment of 660 Fifth Avenue (formerly known as 666 Fifth Avenue).
However, Mosler told Commercial Observer, "The big-business wins feel less important than how we've become a leader in how to come back to work safely."
Indeed, Cushman & Wakefield, more than a lot of their competitors, grasped early on that there would need to be very specific guidelines for how to come back to work, and they paid attention to what happened in Asia after their experience battling coronavirus and returning to work.
"We put 1 million workers back into 800 million square feet of space in China," Mosler said. "It was 10,000 companies. We learned we needed to stagger start times, establish protocols in lobbies, protocols in elevators, and it was necessary to keep 6-foot distancing."
In April, Cushman & Wakefield's Netherlands office unveiled its "6 Feet Office" plan, blocking off 6-foot areas for people to do their work, creating clockwise directional foot-traffic flows (to prevent people from bumping into each other), and using disposable mats on people's workstations. When C&W unveiled this in the spring, they were one of the few companies thinking about these things, but others quickly followed their lead, and the reopening of New York offices looks a lot like the plan C&W came up with.
Like everybody else, Mosler remains eager to return to pre-COVID life as we knew it, but he is also more realistic and reflective about the fact that office life will be permanently altered by the virus. And some of the changes will be for the better.
"New York was reaching a densification maximization point" pre-crisis, Mosler said. "While we outpaced national job [growth] average, New York was growing in terms of employment but shrinking footprint … These [millennial and younger workers] have stated that when they come back they want a little more room. We're going to go through a de-densification process. I do not see it coming back to the densification it was."
Companies might, Mosler speculated, make more room for workers, even if more of their employees are working from home. "It's a possible net-zero-sum gain. We'll keep studying the numbers. But one thing we know:  People like, want, and appreciate the office hub."—M.G.