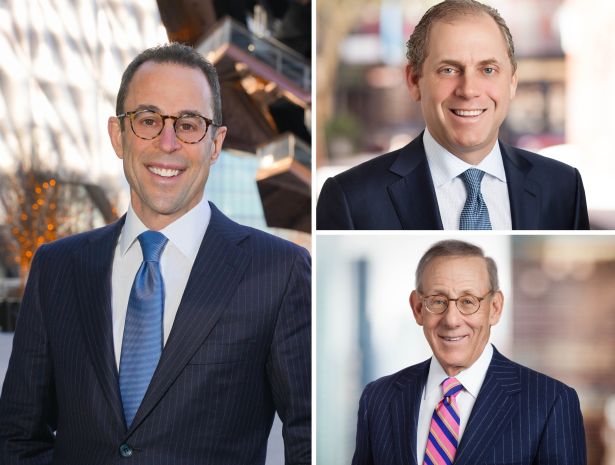 Stephen Ross, Jeff Blau and Bruce Beal
#10
Stephen Ross, Jeff Blau and Bruce Beal
Chairman and Founder; CEO; and President at Related Companies
Last year's rank: 5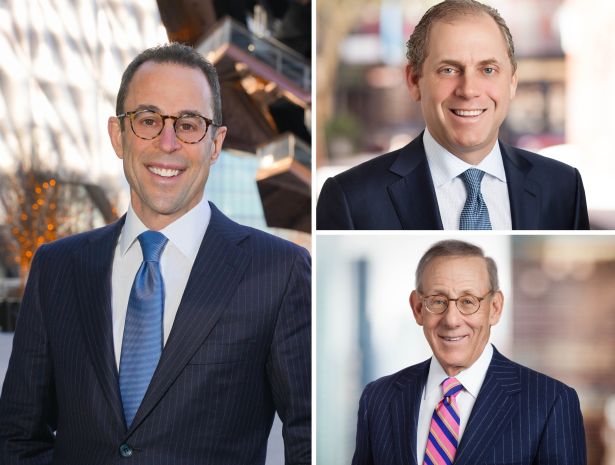 Once the pandemic hit, Related Companies was laser-focused on helping the city and making sure its tenants felt safe returning to work.
The company took workers off its Hudson Yards project to build more than 400 new hospital beds at Mount Sinai Beth Israel, partnered with the World Central Kitchen to provide meals for frontline workers, and offered up hotel rooms for them, too.
It also provided on-site COVID-19 testing for workers at Hudson Yards, helped tenants develop return-to-office protocols, and activated the megadevelopment's outdoor space with food trucks and big screens for sporting events.
"It's a gathering place," Jeff Blau said. "All outside, while New Yorkers couldn't really go to any other places."
But Related managed to close some deals throughout all of that. It bought half of Boston's Innovation & Design Building, home to a mix of life sciences tenants, further deepening Related's footprint in that market.
"Before it was cool to be in life science, we have been building life science in Boston for 20 years," Blau said.
It also topped out on its $1 billion mixed-use development in Downtown Los Angeles in March, and filled up all of its office space in Florida as more companies relocated from New York City.
In New York, Related acquired a pair of Section 8 buildings in the Lower East Side for $435 million in November 2020. It also opened Hudson Yards' The Edge observation deck right before the pandemic hit, which Blau said had three times the traffic than the Empire State Building, and where artists like Cardi B filmed music videos at.
However, Hudson Yards lost some notable restaurants, including the TAK Room and anchor tenant Neiman Marcus in the retail portion of the site (which Related is repositioning to office space.)
But Blau's confident that leasing activity will pick up. The company leased more apartments in April and early May than it did in all of 2020, and it's done more office showings in that same time compared to last year.
"I think we've seen some huge, positive momentum," Blau said.—N.R.