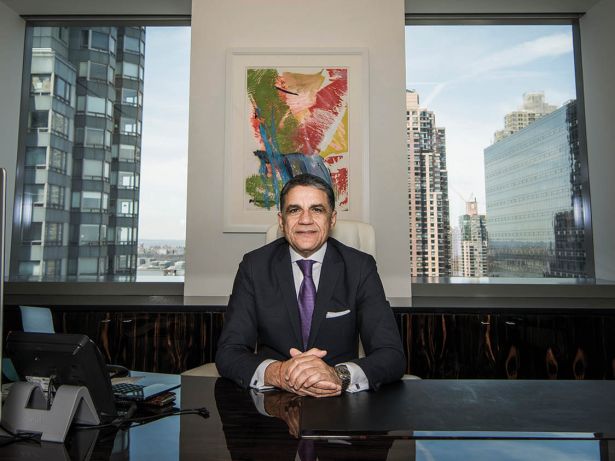 Joseph Moinian
#33
Joseph Moinian
Founder and CEO at Moinian Group
Last year's rank: 29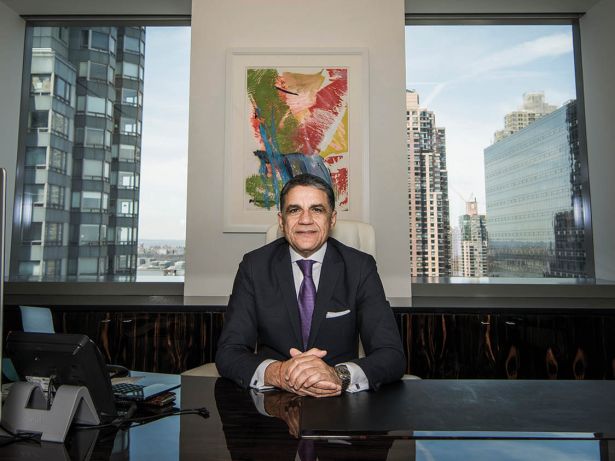 Joseph Moinian's Moinian Group closed out 2019 on a novel note, teeing up what turned out to be a significant 2020 so far. The firm opened the luxury apartment building dubbed PLG at 123 Linden Boulevard in Brooklyn's Prospect Lefferts Gardens—the Manhattan-based firm's first project in the borough and its first from the lending side via its Moinian Capital Partners. The coronavirus pandemic has not gotten in the way of it, apparently.
"It has been leasing up faster than we originally anticipated, with most deals completed virtually," Moinian said over email.
This year has seen more box-checking for his privately held company despite the uncertainty. These included a trio of milestones along 11th Avenue: a new design for the nearly 1,000-foot-tall, 1.85-million-square-foot 3 Hudson Boulevard office building, which Moinian is developing with Boston Properties; the groundbreaking for the 10-story, 200,000-square-foot Hudson Arts Building at 220 11th Avenue, a chic office property; and a $103 million refinancing deal for its Oskar luxury apartment building at 572 11th Avenue.
The nearly 40-year-old Moinian Group, whose portfolio encompasses more than 20 million square feet in just about every commercial real estate sector, is also looking forward to residential projects at 7 Platt Street in the Financial District, 1428 Fulton Street in Bedford-Stuyvesant, and 2840 Atlantic Avenue in East New York as well as the mixed-use 2 Washington Street, also in the Financial District.
Moinian's firm is capitalized enough to advance these and other developments, even amid the pandemic's fallout—which the founder acknowledges has slowed business a bit, as it has for so many other companies. When it's over, though, he'll be ready.
"We are in a strong position moving forward, including green-lighted projects and future development and investment options," Moinian said.—T.A.