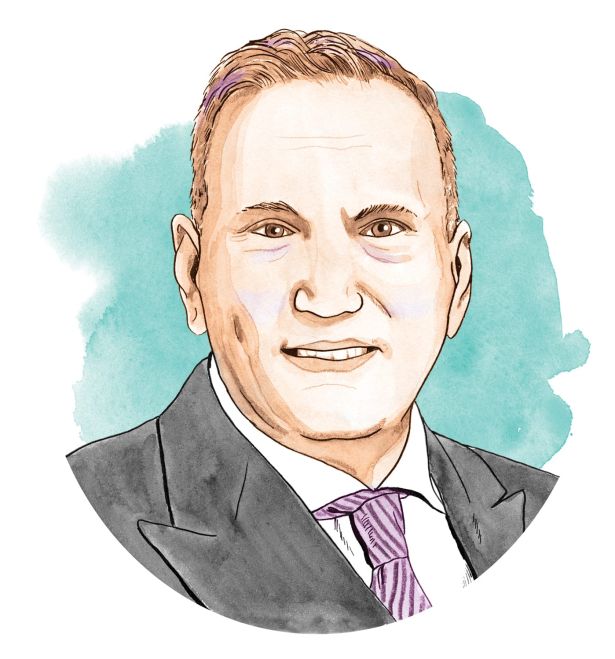 Stephen Rosenberg.
Stephen Rosenberg
Founder and CEO at Greystone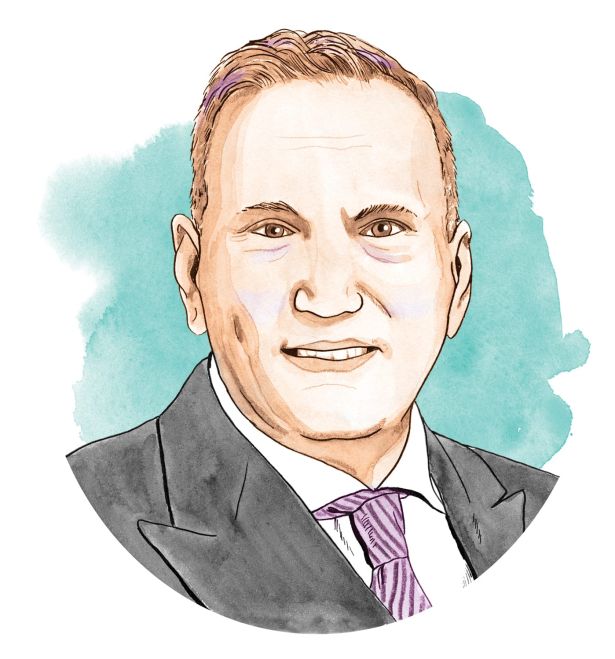 What's been the biggest market lesson learned during COVID?
Simply, that people are good. It might be hard to tell, given the gloomy news of late, but I am uplifted by the amount of empathy and care we have been able to approach the market with as it suffers some setbacks. For the most part, tenants are prioritizing rent, landlords are prioritizing their debt payments, and, when there is an opportunity to help others, most people take it. From a pure market perspective, it's also been affirmed to me that multifamily is a well-positioned asset class in which to invest.
How are you winning the deals for which you're competing most aggressively today?
Greystone has built a reputation of stellar client service over the past 30-plus years. Starting out as a solo entrepreneur doing [Federal Housing Administration] workouts one by one, I had to pull out all of the stops to win new business. Today, that attitude is part of Greystone's DNA. We strive to be market educated, connected and communicative for our clients' benefit. Our company is driven by the principles of integrity, excellence, entrepreneurialism and caring, and these pillars resonate in our approach to winning deals. Our reputation as a leading lender for FHA, Fannie Mae, and Freddie Mac, as well as supporting proprietary products like bridge, mezz[anine] and our relationships with other capital providers, give our clients a broad range of options with the trademarked Greystone execution.
How has your loan portfolio fared through the pandemic?
We have been watching very closely and talking to clients about what they're experiencing through these unchartered waters. Surprisingly, most apartment owners are seeing higher collections than they might have anticipated. Even when an owner might be experiencing a drop in collections, they are prioritizing their debt payments – and we're hearing their tenants are prioritizing rent, for the most part. We have seen that the forbearance options have provided temporary relief for some borrowers, but, overall, our loan portfolio has been fairly insulated in the first eight months of this pandemic.
Which closed deal, post-COVID, are you most proud of and why?
Greystone recently closed a large, $289 million Freddie Mac affordable housing finance deal in New York City that was significant for a few reasons. First, it helps to meet mission-rich goals set by [Federal Housing Finance Agency] and the [government-sponsored enterprises], and it also brings critical affordable housing to New York City. For Greystone, it was also gratifying to work on a refinance for a client after securing the initial construction financing. Repeat clients mean we're doing something right, and we are grateful for the opportunity.
How has your underwriting changed post-COVID?
Our underwriting has changed, in that we're looking at clients' projections more carefully when we're talking about being able to fill a property at higher rents and the speed with which they can do that. We are a delegated lender for Fannie Mae (meaning, they trust us to underwrite the loans ourselves), and we predominantly provide other government-back loans as well. So, if anything, our underwriting is as stringent as required.
Do you feel urban living is dissipating as a result of COVID-19? Why or why not?
The idea of an "urban exodus" is likely temporary. There really is no replacement for city living for some, so while many people may have retreated because of the pandemic, you still have people desiring what the city offers. Once that's available again, and things like Broadway and entertainment, dining and other amenities are back to prior levels, the demand for urban living will resume.
Biggest overlooked market opportunity today?
Something that Greystone has been active in for many years – the affordable housing market. There are many ways to be innovative and work toward something that will have an indelible and positive impact on society, and supporting affordable housing is one of those. We are working on several initiatives, joint ventures, and projects that will help finance, preserve and develop affordable housing. This sector needs the attention, and it needs smart capital before the crisis gets even more dire.
"When I'm not doing deals while working from home, you'll find me…"
"…spending time with my family, reading, or exercising." Silver lining here: These are all things I've hoped for when I wished for more time, and the pandemic has provided this.
Lightning Round:
Have you eaten inside a restaurant post-COVID, and if so, which one? 
Not yet.
Any new hobbies taken up during COVID?
Personal training
Where is your COVID hideaway? (i.e., Hamptons or New York City or other?)
My home in Rockland County, N.Y.
Number of haircuts in past six months — family trim or professional?
A friend was cutting my hair early on, and, finally, after waiting five or six months when the lockdown was lifted, I went back to my favorite stylist.
Home office or actual office?
Home office for now, but the location isn't important.
Have you been on a plane post-COVID? If so, where did you go? If not, where will you fly first?
No plans to fly.
Best book you read during COVID?
"Winds of War" by Herman Wouk
Which will rebound first: retail or hospitality?
Not sure