How Landlords Can Benefit From Flex Space Amid an Office Market in Flux
---
---
Despite moderate flex demand in North America this year, the shift to flex is an evident and compelling point of consideration for landlords. In 2022, the average size of an occupier in flexible workspaces increased by 50 percent compared to 2021, according to The Instant Group's data. The average term length for a flex office rose 19 percent from 2021 to 2022, while the average length of a traditional office lease dropped by 32 percent, to 6.2 years, in the U.S.
Commercial landlords, fear not: The key is understanding how and where to implement flexible offices, products and services at scale to meet occupier requirements.
Shorter, more flexible lease terms initially made flexible workspace an ideal option for startups and growing businesses with uncertain futures. Yet, today, flexible workspace has shifted from a niche asset class and amenity to an integral part of an occupier's commercial real estate portfolio.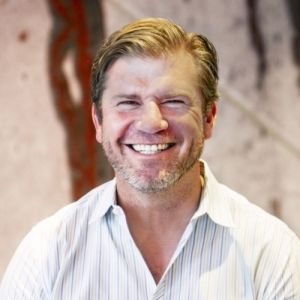 The Instant Group's 2023 Future of Flex survey revealed that 63 percent of landlords expect demand for traditional leases to decline over the next two years. By comparison, 83 percent have seen an increase in demand for flexible office space, with 28 percent seeing a significant increase. In the traditional lease market, most landlords saw both average lease size and term decrease.
Based on these figures, landlords, building owners and investors would be remiss to overlook the critical role that flex needs to play in their portfolios. Transitioning from traditional landlord to flexible workspace provider doesn't happen overnight. It requires thoughtful consideration and proper infrastructure.
Landlords that were early adopters of flex, such as Hines and Tishman Speyer, are well ahead of the curve. Those who dragged their feet are racing to stay relevant. Today, 45 percent of landlords globally are looking at developing their own flexible solution, while a further 18 percent are looking at routes to flex via a third-party delivery partner, according to our survey.
Offering flexible space in today's capital-constrained environment requires a data-backed investment case that identifies the assets and buildings best positioned for flex based on actual transacted pricing, demand, and occupancy rates. Landlords also need to source the know-how and expertise to deliver flex workspace and products.
Our 2023 Future of Flex survey also found that, by 2030, 67 percent of landlords expect at least 26 percent of their portfolios to be delivered flexibly. Given this, what products and services are considered flexible and what can landlords offer to their occupiers?
First, occupiers look for buildings with easily bookable meeting rooms, conference rooms and collaboration areas. These managed spaces can make or break a lease decision. Our 2023 North America Flex Review found that demand for meeting room bookings was up 26 percent between 2021 and 2022 as collaboration becomes the main purpose of the office.
Next, virtual office and business support solutions are crucial, from business addresses and mailrooms to live receptionist help. This is a smart entry point for smaller companies, or larger companies building a footprint in a new market. It affords occupiers the services of a premier landlord without the space requirements.
Third, coworking or flexible workspace, delivered via a landlord's own brand or in partnership with an operator or delivery partner, offers the full gamut of workspace solutions, including the ability to scale space up or down, and to access meeting rooms and other shared amenities.
Last, a managed office is a larger-scale product where a landlord provides a fully turnkey workspace, fitted out to an occupier's specifications often via a third-party delivery partner. Tenants can be secured by a third party, an agent or the landlord's own tenant network. The best comparison would be to a residential investor who utilizes a third-party specialist to undertake the interior design and fitting out of a home as well as to handle the leasing and upkeep.
Landlords who engage managed office providers can fill voids across their portfolio, attracting and growing tenants from startup to enterprise, while securing a premium rent and reducing overheads.
In an industry that has changed little in decades, landlords are facing a generational moment to diversify traditional office products and deliver flexibility across their individual assets and wider portfolios. With the right data and a focus on curating the experiences and flexibility that today's occupiers want, landlords can stay ahead of the market while driving additional income streams and retaining their clients.
Ben Wright is the executive director of partnerships for the Americas at The Instant Group, a marketplace for flexible workspace.