Presented By: JPMorgan Chase
JPMorgan Chase's Myriad Solutions for Tough Financial Times
---
---
In this time of economic volatility, with interest rates soaring higher than anyone expected a year ago, investors need seasoned advisers who have experience navigating complex financial waters among all asset classes. As managing director for Commercial Mortgage Lending at JPMorgan Chase (JPM), Judy Guarino has had a front-row seat for more than 18 years to the ups and downs of the economic landscape.
Partner Insights spoke to Guarino about how the firm's customers are dealing with rising rates, including how JPMorgan Chase's Agency Lending platform provides a valuable solution for customers.
Commercial Observer: How are interest rates impacting JPMorgan Chase's customers, and how is the firm working to minimize the negative effects of rate hikes?  
Judy Guarino: As expected, rates continue to be volatile and have driven lending activity down. CRE investors have experience in navigating through volatility during cycles. Investors seem to be evaluating opportunities while the rate environment stabilizes. When our clients are ready to execute, our certainty of execution, streamlined processes and product offerings can help their businesses run smoothly throughout the cycle.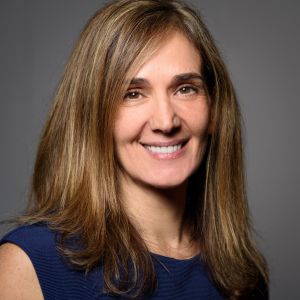 The firm works with various asset classes. Which ones are faring well? Which are facing challenges?
Multifamily and industrial continue to perform well. As for retail, nationwide, we've focused on neighborhood retailers that have fared well through the disruption of the past few years with COVID and inflation. Despite the rise of ecommerce, neighborhood retail providing diverse service-driven offerings, such as takeout restaurants and nail salons, have remained strong. While headwinds remain in office, we're working with clients to navigate the current volatile environment, continuing to be there for their financial needs.
How has the industrial sector's growth increased the number of strong markets nationwide?
Over the last 10 years, there's been a focus on infrastructure improvements in key markets, which has led to opportunities for industrial expansion. We're in some of the strongest industrial markets, such as New York, where they've done a lot of work improving local infrastructure. Long Island ranked in the top 10 for both vacancy declines and effective rent growth. This allows New York to bring in more ships, leading to more product, which has created a chain reaction and brought in new construction. Fourth quarter 2022 construction was spread across 26 U.S. metros, with San Bernadino and St. Louis leading in square footage. As e-commerce and fast last-mile delivery execution continue to increase, industrial will remain strong. [1]
Talk about the role of Agency Lending within JPMorgan Chase.
Agency Lending — which includes Fannie Mae and Freddie Mac multifamily financing options — enables us to do business with our clients across the country.
It also expands our menu of commercial real estate offerings, allowing clients to work with JPMorgan Chase for all their financing needs. Along with our efficient process and exceptional service, our Agency loans are backed by the firm's fortress balance sheet, which provides clients with the firm's through-the-cycle reliability.
What other steps has the firm taken to ease customers' journeys through market uncertainty?
We're working closely and consulting with clients across commercial real estate. We're also drawing on the breadth of JPMorgan Chase's expertise — including treasury, payments and digital solutions — to solve client needs throughout the real estate cycle. We've experienced this before and can lead clients through the economic uncertainty.
[1] Moody's Analytics Q4 2022: Industrial First Glance, January 13, 2023
Originally posted on JPM.com