Presented By: Safehold
How Safehold Reinvented the Ground Lease to Create Value for Owners, Investors
---
---
Tim Doherty is executive vice president, head of investments at iStar and Safehold (SAFE), the company that invented the modern ground lease. Commercial Observer's Partner Insights team spoke with Doherty about how Safehold brought client value to the ground lease, and what it means to be the leader in an emerging market sector of the company's own creation.
Commercial Observer Partner Insights: Historically, the term "ground lease" was a dirty word in real estate. Why have ground leases been so problematic?
Tim Doherty: Because no two ground leases were alike. People like certainty and consistency, so they know what to expect. The fact that no two ground leases were alike made them impossible to understand and predict. Every document had different economic circumstances and structural differences. So, the lack of simplicity made the horror stories float to the top.
Since the leases were confusing, were the advantages to ground leases obscured?
Yes. I think "obscured" is a good word there, because the structure has always worked. It was there, it just needed to be improved. That is what Safehold has done. It really was about providing simplicity and clarity, because the structure was there.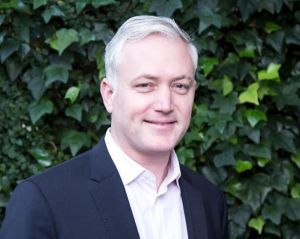 So, Safehold recognized all of this and created a better model. Talk about how Safehold identified the opportunity and what makes the company's new, modern ground lease different?
What it came down to was simplicity, clarity, efficiency, and transparency. Those attributes are the keys to the innovation. This is a AAA-like bond. It should look and feel like one. The pricing should be structured efficiently, and the rent structure should have clarity. That is what Safehold has done. We provide efficient and low cost of capital that the ground lease deserves, and we provide simple and clear rent payments. You know what your rent is tomorrow, and you know what your rent is going to be in year 81.
The old ground leases had fair market value resets and percentage rents, and "if this, then that" economic structures. Just delete all that. It didn't add liquidity for anyone and was too ambiguous. In addition, the rights of the tenant and the landlord throughout the term of the lease, as well as the leasehold lender's rights, have to be made clear. This is a 99-year document. It's going to outlive us all. So, it needs to be super clear and concise, so that people know what the rules are throughout the lease term.
This is all about creating an efficient model, so building owners can make the returns they deserve for operating the property. We're here to create a proper ground lease to unlock the operating value, so they can achieve those returns.
If Safehold was able to simplify these leases, why were they so complicated throughout their history?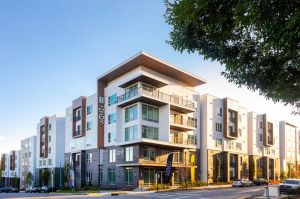 Ground leases were traditionally created by institutions, universities, cities, as well as high-net-worth families that already owned the land. Someone came to them and said, "I want to build on your land, or I want to own that building. I want to buy it from you." And the owner said, "Well, I don't want to sell, but what if I gave you a ground lease?" It was a take-it-or-leave-it type of proposition, so the landlord controlled the negotiation and, therefore, the documents were very landlord-centric.
Safehold's modern ground lease is a three-party agreement with the client, a lender and Safehold. Someone is inviting us to their transaction to provide the capital and make it more efficient. The Safehold ground lease is very client-focused, because we're providing efficient capital to the capital stack versus us owning the land prior. Give the tenant the ability to do what they do best: operate, improve and modify, finance and ultimately sell the property.
Safehold's ground lease ensures that operation remains seamless and provides the very low cost and efficient capital, so the operator can execute their business plan, both operationally and economically. 
Safehold went public in June of 2017. How has industry sentiment evolved over that time, and do you find that easier now than you did over the first few years?
It's easier now than it was when we started. People don't like hypothetical; they like to see execution. What deals have you done? Where have you done them? What types of properties? What stage of the asset life cycle? We can answer all of them, because we have closed on transactions all across the country on nearly all property types in all life cycles of an asset.
We have built a team and a portfolio of ground lease experts from the backbone of the real estate experts at iStar. But it all started with going out into the market and educating every part of the capital stack, not just the client and the lenders. And obviously, the fruits of our labors have shown their value. Being able to show real-life yields shows people that the execution works, and then there's a snowball effect.
Since then, new players have entered the market to capitalize on this opportunity. What does your success and the emergence of new competitors mean for the evolution of the ground lease space as an institutionalized commercial real estate sector?
It shows that education works, that we are doing the right thing and doing it well. These ideas that we put into action have generated a portfolio of nearly $4 billion of transactions. So, when someone repeats the same pitch, it's a great testament to what we've been able to execute. It also shows the growth of the market. We think there's room for other people. We have a very efficient structure to be able to provide the cheapest capital out there and continue to be the leader that we've been.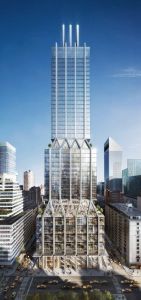 Has there been any thought within Safehold about what it means to segue from being a pioneering lone wolf to being the leader in a full-blown market sector?
When we started, we knew this innovation would bring about the growth of a new sector. The idea was to continue evolving. Don't just sit still. You have to keep thinking ahead and making sure you're growing — not just in terms of deals and new clients and markets, but regarding new ideas, and how we can provide our clients with the right capital and the right structure to match their transaction and business plan.
Is there anything else that you'd like to say about this that we haven't mentioned yet?
The biggest thing for us is execution for our clients. We've done this across the country, throughout every region, and on nearly all property types. So, for us, it's what we've been able to accomplish in a short period of time, and the certainty of execution we provide to our clients.