Data, Connectivity Keys to Proptech's Role in Smart Cities: CO Experts
---
---
Style and substance go hand in hand, as both innovation and data collection have laid the foundation for technology's future in real estate. 
Spanning three days, the latest Commercial Observer forum — the inaugural IGNITE event — identified the opportunities that the property technology (proptech) sphere has created for growth within the industry. 
The panelists resoundingly agreed upon the widespread need for technology to collect and analyze data, but with one caveat: In order to be effective, the collected data should be used in a creative way to push the boundaries established by the industry and differentiate one company from the next.
"There are a number of companies coming into the proptech space that are figuring out new or different ways of leveraging real estate to unlock value," said Jake Fingert, general partner at Camber Creek. 
He spoke with CO proptech correspondent Phil Russo as well as Tishman Speyer Managing Director Jenny Wong in the "It's Easy As (Series) A, B, C" panel.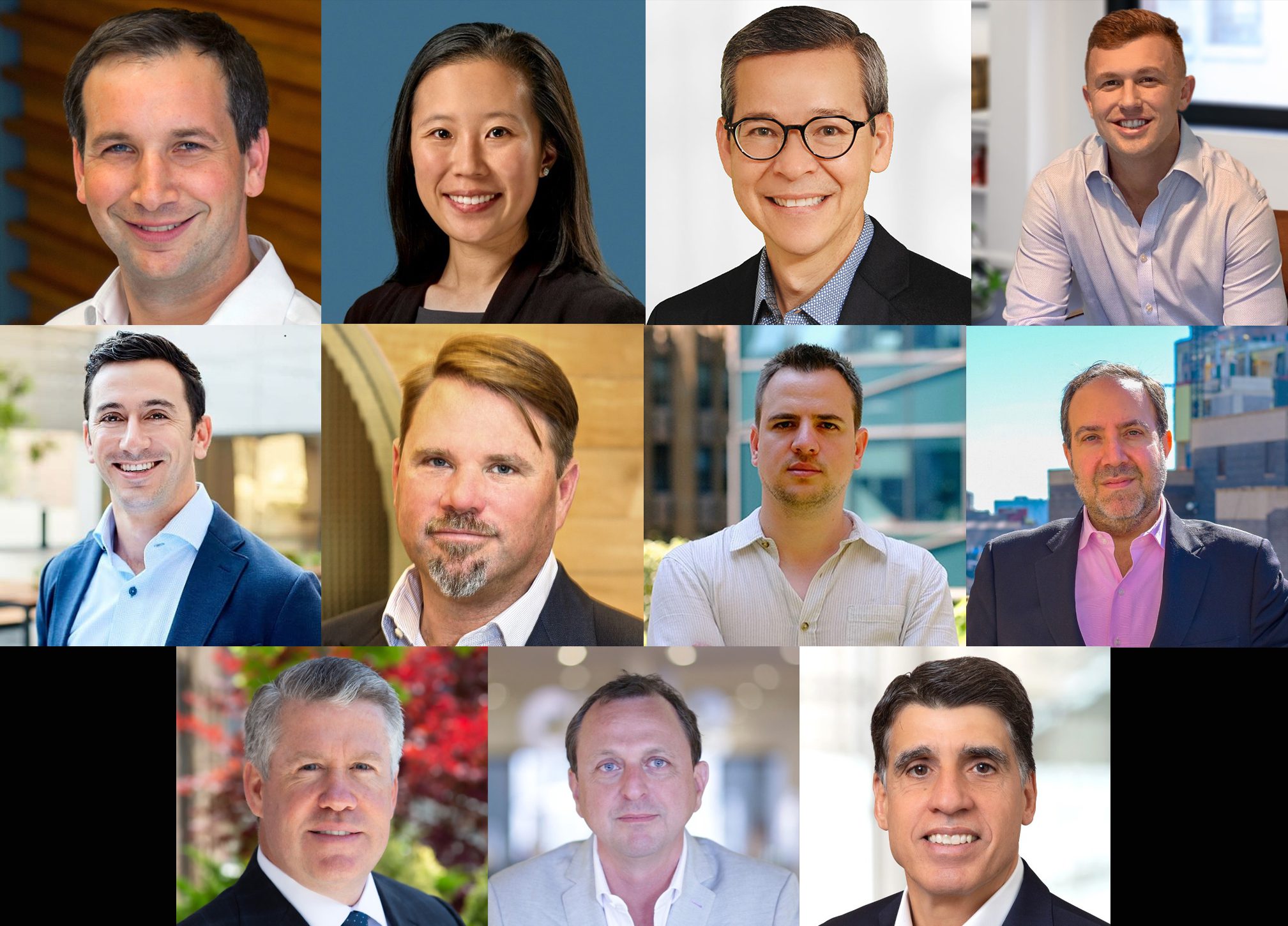 Innovation in proptech means not only reevaluating building technologies, but also reinterpreting all facets of the real estate life cycle.
"For us, our working definition of proptech is actually quite broad," Wong said. "It spans from building technology to technologies that those who touch real estate might use."
In order to widely integrate creative technological solutions, hiring the right talent is a must.
In the day's second discussion, fittingly entitled "Uncovering Tech Talent", the panelists emphasized the need to find individuals with skill sets suited to long-term success, rather than hiring talent specializing in any one technology.
"The product will change," said Zander Geronimos, head of strategic partnerships and business development at MetaProp. "It's really about solving the problem."
He spoke with moderator Colin Yasukochi, executive director of the Tech Insights Center at CBRE, and Eric Roseman, vice president of technology and innovation at Lincoln Property Company — both of whom agreed with the need to seek out problem-solvers. 
Roseman even identified additional attributes he looks for in new hires: Individuals who are humble, empathetic, and communicative are optimal onboards. 
Adding to the growing criteria for talent is yet another quality — flexibility — that is imperative to innovate the industry. While flexibility has been a widespread reaction to the pandemic, the ability to adapt is also a useful tool for both creating and taking advantage of opportunities.
In fact, panelists in "Seeing the Future: What Comes Next?" categorized real estate as an opportunity-driven environment. Changing expectations across the industry have created more space for creative solutions, so those who adapt to take advantage of such changes will succeed, while those who choose to stay stagnant may get shut out. 
"I think the next three years are going to be incredibly dynamic in adoption of new technologies," said Jamestown Principal and President Michael Phillips. "Those that get left behind are at great risk."
The other panelists included L.D. Salmanson, CEO and co-founder of Cherre, and Chase Garbarino, co-founder and CEO of HqO.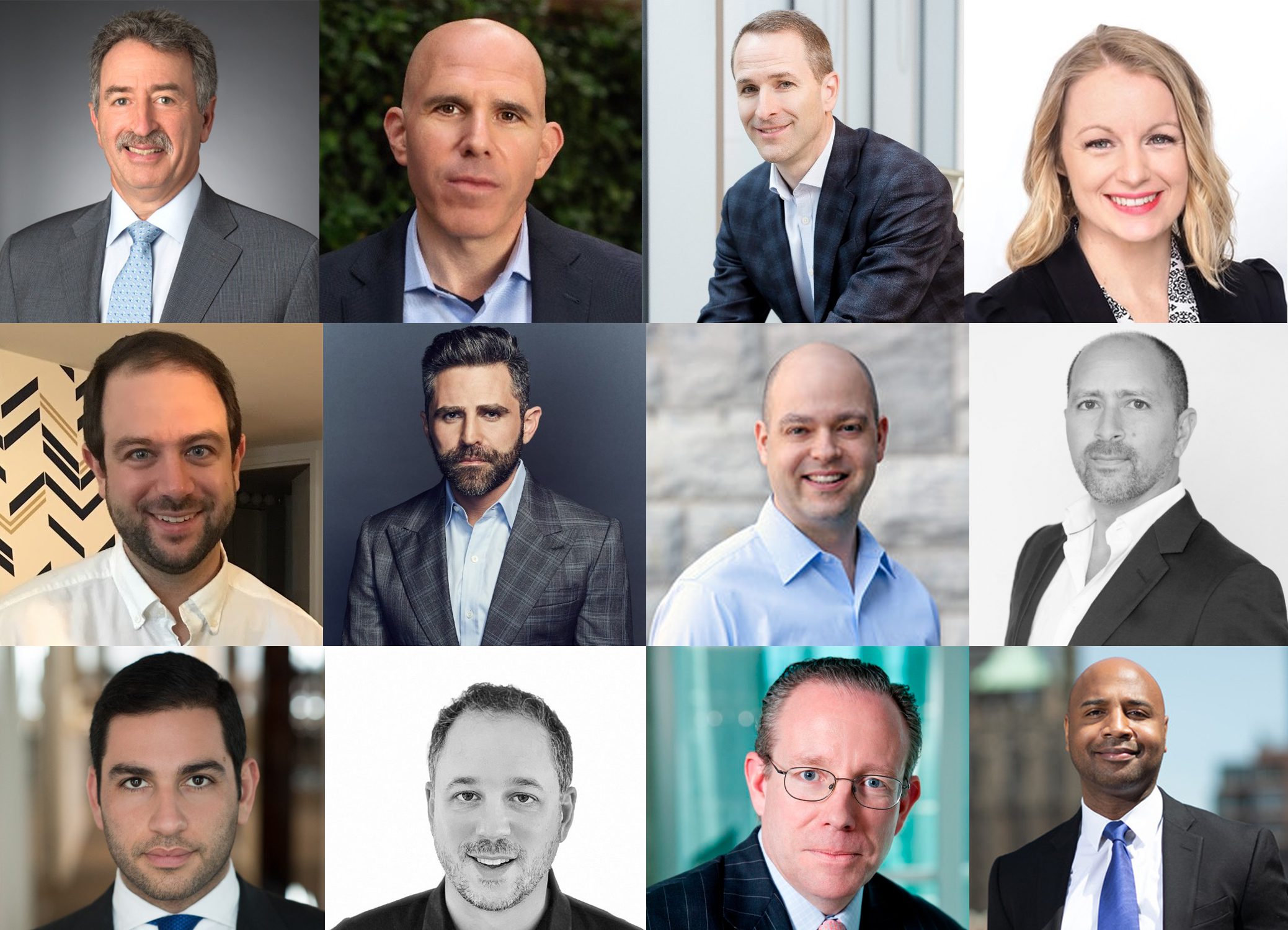 Phillips then pointed to the future of offices and how landlords can coax tenants — and how bosses can coax employees — back into a working space.
The question boils down to a matter of collaboration and engagement, as the past year has put social connections on hold. Landlords capable of enhancing an office's connectivity will be among the most successful. 
Identifying the needs of tenants will, therefore, equip owners for success. Data collection tools will be key in helping analyze tenant patterns, schedules, preferences, and space usage.
But, perhaps, the data itself matters less than how it's interpreted. 
In the day's final panel — "Investing in the Built Environment: How Tech Is Transforming Design and Construction" — Carlo Scissura, president and CEO of the New York Building Congress, spoke in conversation with James Donaghy, executive chairman of STO Building Group; Gregg Pasquarelli, founding principal of SHoP Architects; and Thomas Scarangello, executive chairman of Thornton Tomasetti.
Like the panelists prior, these men emphasized the need for data collection. But rather than keep data within one's company, they suggested a communal approach — the reason for which is less selfless than it sounds.
With the rise of both machine learning and artificial intelligence, obtaining extensive, timely, and quality data is crucial. In order to get such data, it's most effective to just share. 
Scarangello put it succinctly, noting that the best way to advantageously use technology in business is to learn fast and fail fast — processes expedited by cumulative data. 
The real challenge comes not in gathering the data, but in choosing how to use the information to drive business. 
Data continued to steer the conversation, extending into Day Two of the forum. In "Elevating Real Estate Through Accelerated Innovation", moderator Jonathan Mechanic, partner and chairman of the real estate department at Fried, Frank, Harris, Shriver & Jacobson, spoke with RXR Realty CEO and Chairman Scott Rechler.
Rechler called data the biggest gap in the real estate industry, describing it as "the oil of that knowledge economy." Now that technology is pushing in on the industry, however, data collection has the potential to improve building operations, customer services, and business mechanisms. Rechler believes data will form the baseline for such growth and functionality. 
CO staff writer Andrew Coen continued the conversation about COVID's impact on data with Stefan Martinovic, vice president of data partnerships at Placer.ai; Ari Rastegar, founder and CEO of Rastegar Property Company; and David Vincent, investment product specialist at Cadre. In "The Dawn of Data", these panelists honed in on the need for data collection to occur as close to real time as possible.  
But, unlike experts in the design and construction sphere, the panelists stated that having the same data as other companies has the potential to harm operations rather than expediting them. Technology can provide a company with an edge over competitors, but only if those competitors are not privy to the same data-elicited conclusions.
"As a real estate investment firm, if you're using the same data as everybody else, it's really hard to have a differentiated view," Vincent said. 
"If everybody's looking at the same data, drawing the same conclusions, the value of it is basically nil," added Rastegar.
Switching gears in "Driving Value in Real Estate by Making Buildings Smarter", panelists Karen Quintana, vice president of digital product at International WELL Building Institute, and Michael Turner, president of Oxford Properties Group, discussed how to use the trends exhibited by data collection.
As the past year has changed the manner in which tenants interact with working spaces, landlords need to drive business by creating experiential-based offices.
"The purpose of the office is not to provide shelter," Quintana said. "It's not even to provide a desktop anymore. It's to provide some form of employee experience that helps your brand, that helps your engagement, that helps build your team, that helps propel your business forward."
The day's final panels expanded upon the sentiment that the future of office engagement will be based on experience. CO Web Editor Nicholas Rizzi led the "Flexibility & the Campus Effect: Major Trends in Office Innovations" panel with Jeremy Bernard, North American CEO at essensys; William Elder, executive vice president and managing director of RXR Realty's New York City division; and Nadir Settles, managing director and head of the New York region at Nuveen.
Later, CO Co-Deputy Editor Tom Acitelli conducted the "Designing Better Tenant Experiences Within the Hybrid Workplace" panel with Matt McCambridge, CEO of Eden Health, and Suzet McKinney, principal and director of life sciences at Sterling Bay.
In addition to data, much of the forum's conversation centered around climate change. 
"As you know, real estate is the largest polluter of any industry out there," said Richard Chera, co-founder and senior managing director at Crown Acquisitions. He spoke in the "Real Estate's Disruptor Generation" panel with Mitchell Moinian, principal at The Moinian Group.
Faye Penn, senior vice president of initiatives for the New York City Economic Development Corporation, also emphasized sustainability. She outlined some of the technologies already in place to increase both the sustainability and equitability of New York City real estate. Regulations like Local Law 97 focus on improving energy levels over the next several years.
"Purpose and innovation can really go together," she said, forecasting her vision for Manhattan's next steps. She talked to Nikki Greenberg, founder of the Real Estate of the Future consultancy in the "Tech-Infused Mixed-Use Developments Keeping Cities Competitive" event.
Branching off this urban focus, "The Rise of Smart Cities" spearheaded a conversation between Shonte Eldridge, executive government advisor at Amazon Web Services, and Adam Rashid, senior vice president at JBG SMITH. 
They defined smart cities as digital spaces in which modern technology makes engagement easier.
"Ultimately, the big vision is this place where everything is seamlessly connected in real time," said Rashid, elaborating on what a smart city would look like. He outlined technologies like outdoor 5G and urban data centers as just a few of the tools that could create such digitized cities.
As for the negatives of smart cities, Dan Doctoroff, chairman and CEO of Sidewalk Labs, warned against racial, social, and monetary inequalities that technology may exacerbate should cities further digitize. Digital infrastructures, such as the aforementioned outdoor 5G, may only extend to certain areas — mostly wealthier ones — therefore, excluding large numbers of people.
"We've got to think much more holistically about the way we grow," Doctoroff said in a one-on-one discussion with CO Editor-in-Chief Max Gross, before closing out the final keynote on a positive note. If cities do fully digitize, Doctoroff, a former top deputy mayor of New York City, said that he hopes technology will make urban spaces smarter, fairer and better. 
Anna Staropoli can be reached at astaropoli@commercialobserver.com.
Camber Creek
,
Carlo A. Scissura
,
Chase Garbarino
,
Cherre
,
Colin Yasukochi
,
Dan Doctoroff
,
eric roseman
,
Gregg Pasquarelli
,
Jake Fingert
,
James Donaghy
,
Jenny Wong
,
Jonathan Mechanic
,
Karen Quintana
,
L.D. Salmanson
,
Lincoln Property Group
,
Michael Turner
,
New York Building Congress
,
proptech
,
Scott Rechler
,
shonte eldridge
,
SHoP Architects
,
Sidewalk Labs
,
STO Building Group
,
Zander Geronimos
,
Fried Frank
,
Jamestown
,
Oxford Properties Group
,
RXR Realty
,
Tishman Speyer