REBNY Creates Dedicated Diversity Department
---
---
The Real Estate Board of New York (REBNY) created a dedicated diversity department, part of a push to increase diversity in an industry largely dominated by white and male employees, the group announced Thursday.
REBNY appointed Tiffany Johnston as its first vice president of diversity and inclusion, where she will focus on "creating a more diverse industry."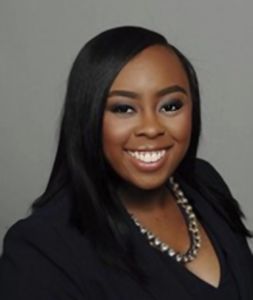 "Real estate will again play a crucial role in New York's recovery as it emerges from one of the most difficult periods in its history," REBNY President James Whelan said in a statement. "We are committed to advocating for our members, industry and the city as a whole."
Johnston was formerly the director of minority and small business development at The School District of Philadelphia, according to the Philadelphia Business Journal. At REBNY, she will be responsible for increasing engagement, expanding REBNY's program reach, and developing a more diverse workforce.
In 2018, the then-chairman of REBNY, William Rudin, committed to increasing diversity in the industry. Since then, REBNY started a fellowship program designed to promote diversity within the upper ranks of the real estate industry. 
It also made efforts to recruit more diverse students into the industry, through advocating for a real estate program at Lehman College and launching its first-ever virtual internship program in 2020 for students at the City University of New York.
But the real estate industry's ranks remain filled by a largely white and more than 60 percent male population. While the industry has started to pay more attention to diversity and inclusion, progress has been slow.
The proportion of women in commercial real estate remained flat between 2005 and 2020, while the number of women in executive positions only increased slightly, according to a diversity report by CREW Network. The report also found that people of color and LGBTQ people are severely lacking in the industry while the significant pay gap also hampers diversity.
Part of the issue is that while it's hard to miss the industry's glaring diversity problem, few companies disclose their diversity data, let alone even track it.
Aside from creating the diversity department, REBNY also promoted Basha Gerhards to senior vice president of planning and Zach Steinberg to senior vice president of policy.